Altın Gün introduces Nashville to musical fusion, Anatolian Rock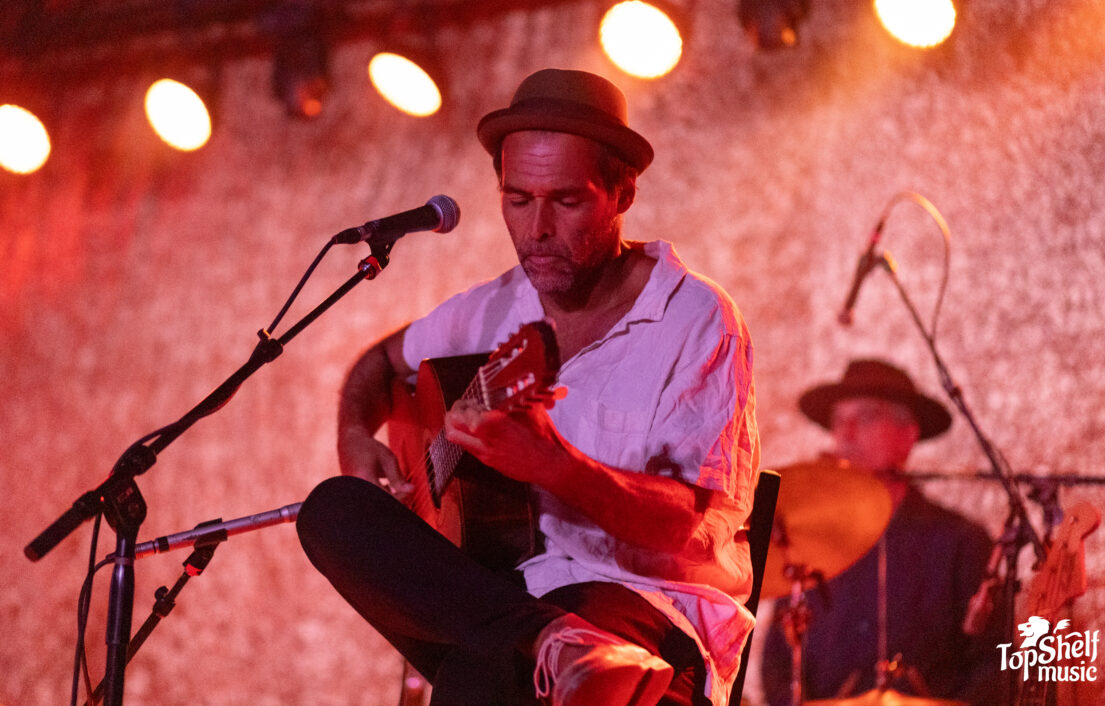 Altın Gün is a band that has been on my musical radar for quite some time now. I remember hearing their 2018 release On and being blown away by how different their sound was. The band flawlessly combines elements of psychedelic rock and traditional Turkish folk music called Anatolian Rock. When I noticed a tour date for Nashville at the Basement East I knew that no matter what I had to be in attendance.
A pre show thunderstorm wasn't going to stop me from making my way downtown to a show that was by far the most crowded event I have seen so far this year. 
Kicking the night of music off was Brazilian musician Rogê. I had no prior knowledge of him before the show and as he sat down on his stool with his acoustic guitar I wondered if this was going to be a low key coffee shop type performance. I have nothing against people playing acoustic guitar but I couldn't help but wonder if he was going to excite the crowd enough before Altin Gün would have the entire venue dancing for an hour. Boy was I wrong?!
It only took a couple songs for every single person in that venue to be dancing and screaming with heavy applause after each song. His energy and stage presence was unlike anything I had ever seen coming from a man with just one additional band member. He profoundly thanked the crowd for their excited response as he couldn't believe so many people were excited by his brand of portuguese music. I could have honestly listened to him all night long and haven't been able to stop playing his latest album Curyman. Turns out he is really well known in the Samba world, a genre I have clearly neglected.

Altın Gün walked out from behind the stage curtain and the Basement East crowd exploded in applause. I could feel a push on my back from the crowd attempting to get closer. Singer Merve Daşdemir smiled, waved to the crowd and began singing their song Rakıya Su Katamam. I immediately felt as if I was in a trance, losing all sense of time and space. I honestly couldn't tell you how long I was trapped this way but the whole show went by in a blur.
The music was hypnotic and incredibly danceable.
My girlfriend, who had no prior knowledge of the band left the show proclaiming "They are my new favorite band!". I honestly can't recall a time when people danced together in such close proximity. The fact that none of their songs are in English is a testament to the true talent of this band. Their music transcends all language barriers and at the end of the day is just sonically perfect. If you have yet to discover Altın Gün, please do yourselves a favor and give them a listen. You will be thankful you did!