An evening with JP Saxe & Amy Allen in Los Angeles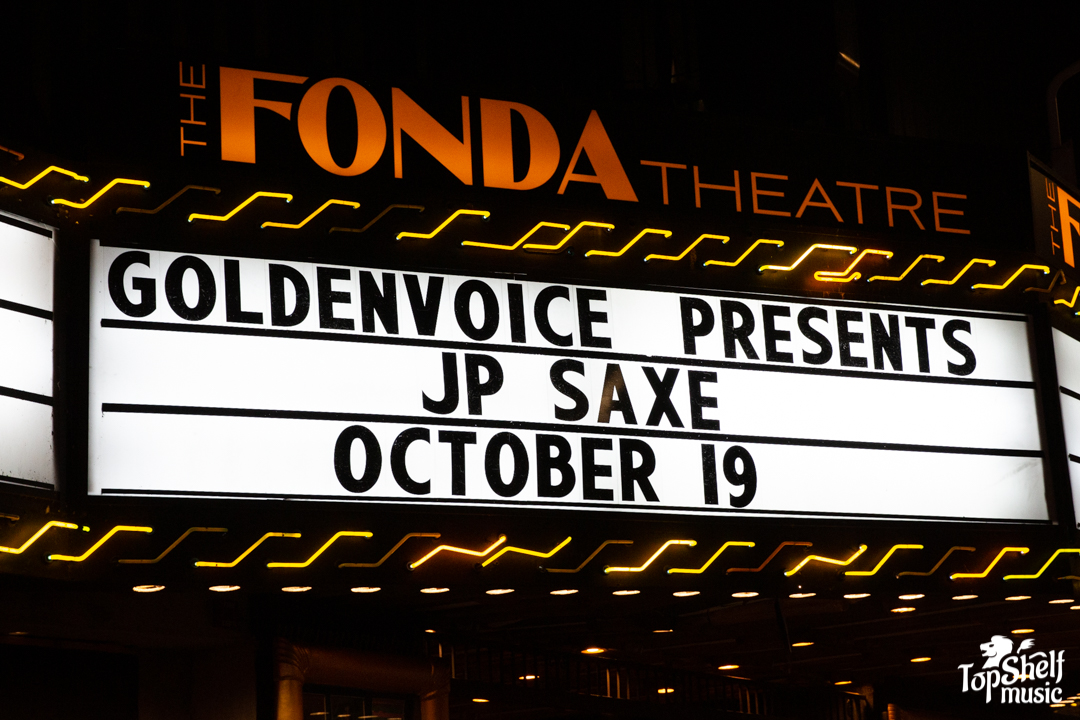 On October 19th, the sun set and the cool air made its way through the heart of Hollywood Boulevard, where tourist and street vendors filled the sidewalks. You also could find rising pop star JP Saxe, along with his opening act, Amy Allen, live at The Fonda Theatre as part of his Feelings Are Stupid tour. This iconic venue has had some incredible musicians come through in the past, such as Metallica, Katy Perry, Stevie Wonder and The Black Crowes… just to name a few, which made this Tuesday night a night you didn't want to miss!
Kicking off the show was Amy Allen, an American record producer and songwriter from Windham, Maine who has worked with artists like Camila Cabello, Halsey, Harry Styles, Shawn Mendes and many more recognizable musicians you probably have on your Spotify playlist today. The night was filled with a fully-vaccinated and masked audience, enjoying their time sipping on drinks and swaying along to the sounds of dark, emotional, yet feel-good music from Allen, whose influences are from artists like The Cranberries.
Amy Allen rocked the house and put on a great performance, proving to everybody that she is here to stay.
Taking the stage last and currently on his very first headlining tour is pop music's 28-year-old new superstar — the soulful singer-songwriter JP Saxe out of Toronto. Saxe performed many songs from his debut full-length studio album, Dangerous Levels of Introspection. With his R&B-influenced pop and silky-smooth tone of a voice and charmingly good looks, JP Saxe was stealing hearts and making sure you were begging for more at the end of the night. The house was packed in tight, with his biggest fans in this intimate theater, singing back every word from every song that was performed; there was never a moment where they took their eyes away from the stage!
For this tour, Saxe has partnered with PLUS1, with a portion of his proceeds going to organizations like War Child USA, who provides critical humanitarian care to those in need in conflict zones around the world.
For most of the night, Saxe showed us his amazing piano playing skills and strung beautiful chords on guitar, while soothing us with his funky, upbeat pop melodies, all the while jamming out and showing us that he is the next big thing. With only one song left to sing, JP Saxe closed the night with his GRAMMY-nominated collaboration and hit song, "If the World Was Ending", where singer and current girlfriend Julia Michaels surprised the crowd by making an appearance and joining him onstage to sing along. To see where JP Saxe is playing next, visit the tour links below!
Photography by Mikayla Ragovin