BeachLife Festival 2022: Day Three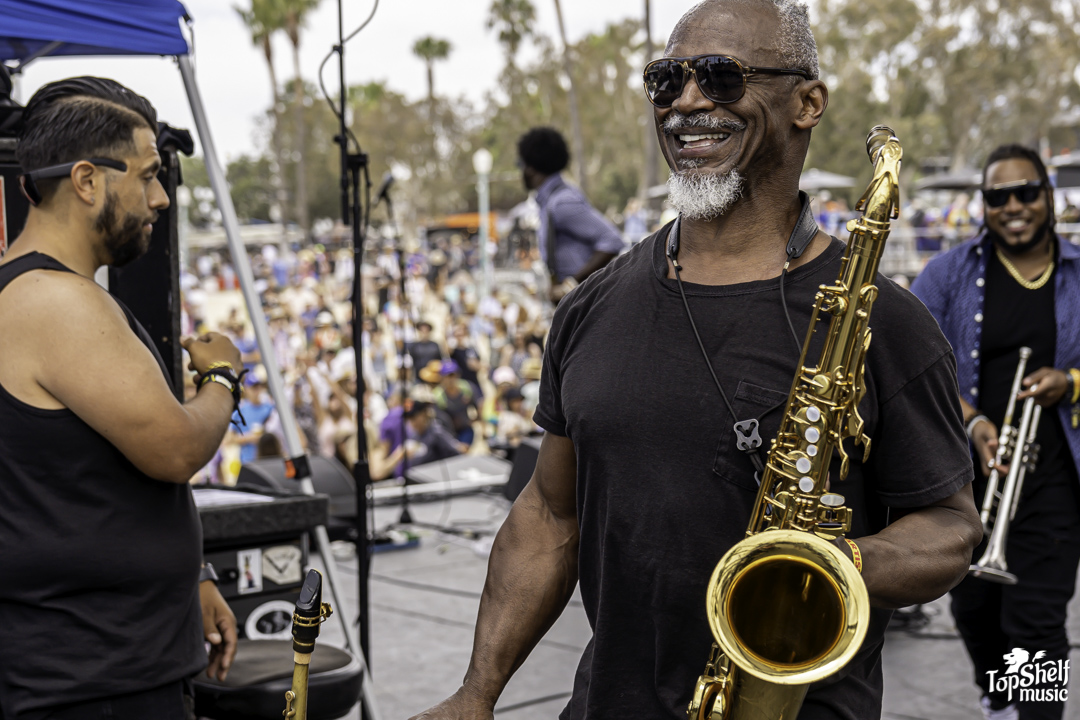 Day Three of BeachLife 2022 in Redondo Beach, California encompassed the perfect blend of live music energy with the low-key vibes of a beautiful Sunday on the beach. The day kicked off with performances from ALO and The Altons. Karl Denson's Tiny Universe and Wall of Sound helped kick the party off. Midday, there was a performance from the legendary group Ozomatli, who had the crowd on their feet with their hands in the air. Upon leaving the stage, the band jumped the barricade for a quick circle jam session and parade through the mass of festival-goers and straight out the door.
It was an unbelievable high-energy experience for those involved!
The day continued with art expositions and spectacular music performances. Devon Allman Project took the LowTide Stage, with supporting musicians Ivan Neville and Samantha Fish. All this, followed by UB40, with a guest appearance from the one and only Pato Banton. The RipTide Stage was a popular spot for music lovers towards the end of the day, with performances by Landon McNamara and The Hip Abduction. The night sadly came to an end following headlining performances by Sheryl Crow and Steve Miller Band. Although the end of Day Three marked the end of BeachLife Festival 2022, there should be no fear in catching this incredible weekend next year! If waiting a whole year seems like a devastating experience, BeachLife Festival is hosting a BeachLife Ranch Festival — focusing on country and Americana music — running September 16th-18th of this year! 
Photography by Jenna Shaw