Post Malone closes out North American tour, leaving fans with lifelong memories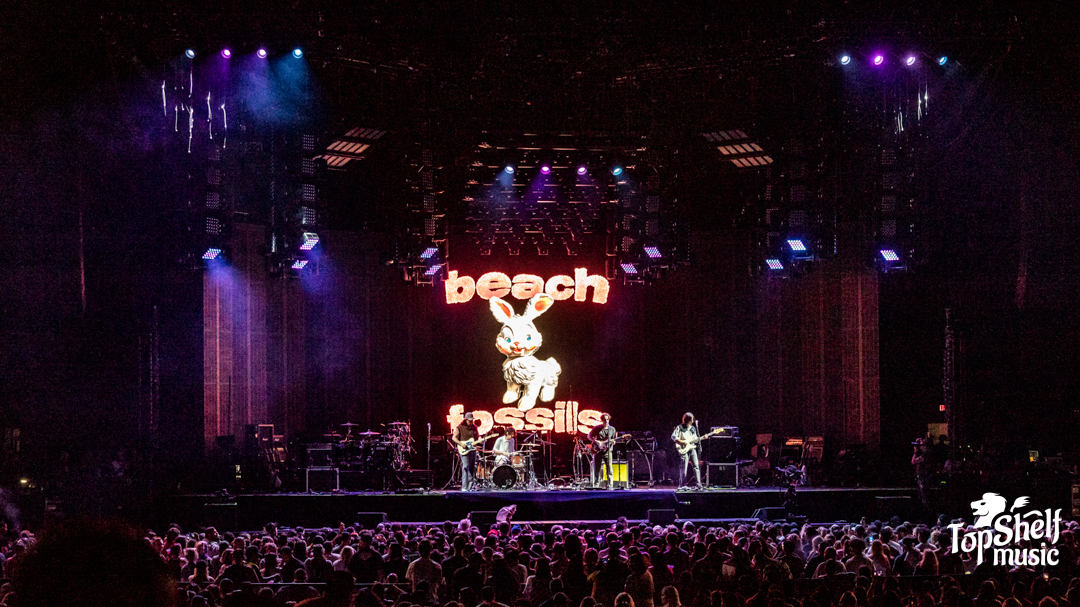 On August 19th, 2023, the Glen Helen Amphitheater in San Bernardino, CA, played host to the grand finale of Post Malone's If Y'all Weren't Here, I'd Be Crying Tour. This iconic venue, recognized as the largest open-air amphitheater in the United States, served as the perfect backdrop for a night of music magic. The sold-out show, with a staggering attendance of 40,000 passionate Post Malone fans, transformed the amphitheater into a sea of electrifying energy and enthusiasm.
The atmosphere felt reminiscent of a festival, yet all the fervor was directed towards a single artist.
The evening commenced with a vibrant performance by Beach Fossils, an indie band hailing from Brooklyn, New York. Their lively stage presence and contagious energy set the tone for the unforgettable night ahead. Moving and grooving to their tunes, the audience was captivated by songs like "Down the Line," along with fresh tracks from their latest album, including "Sleeping on My Own" and "Dare Me." Their engaging set left a lasting impression, leaving concertgoers eagerly anticipating their next appearance.
But the true star of the night, Post Malone, took center stage to thunderous cheers and chants of "Posty, Posty, Posty…" from the ardent crowd. The collective voice of 40,000 fans echoed throughout the amphitheater, creating an awe-inspiring chorus of anticipation. As the moment arrived, Post's dynamic presence illuminated the stage, igniting an even brighter blaze of excitement among his devoted fans. His boundless energy and seamless interactions with the audience forged an immediate connection, as he expressed heartfelt gratitude for their unwavering support. Amid his engaging banter, it was clear that emotion had gripped him, leading to moments of heartfelt sentiment and even teary eyes.
Throughout the night, Post Malone gifted the audience with a captivating medley of his hits, including anthems like "Better Now," the powerful collaboration "Take What You Want," and the resonant "Enough is Enough." The grand finale was a masterpiece of musical brilliance as the encore roared to life with crowd favorites such as "Broken Whiskey Glass," the irresistibly catchy "Sunflower," and the soulful "Chemical."
This cascade of timeless tracks sent fans into an exuberant frenzy, sealing the night with an indelible mark in their memories.
In retrospect, the If Y'all Weren't Here, I'd Be Crying Tour was an unforgettable journey that culminated in an electrifying night at the Glen Helen Amphitheater. Post Malone's undeniable charisma, combined with the fervor of his dedicated fanbase, transformed the venue into a paradise of music and camaraderie. This remarkable event will undoubtedly be etched in the hearts and minds of fans for years to come, a testament to the power of music to unite and uplift in the most extraordinary of ways.