Reggae Rise Up Florida 2018: Day Three
Around Day 3
Sidereal
Sidereal
Sidereal
Sidereal
Sidereal
Sidereal
RDGLDGRN
RDGLDGRN
RDGLDGRN
RDGLDGRN
RDGLDGRN
Around Day 3
The Expendables
The Expendables
The Expendables
The Expendables
The Expendables
The Expendables
Nahko and Medicine for the People
Nahko and Medicine for the People
Nahko and Medicine for the People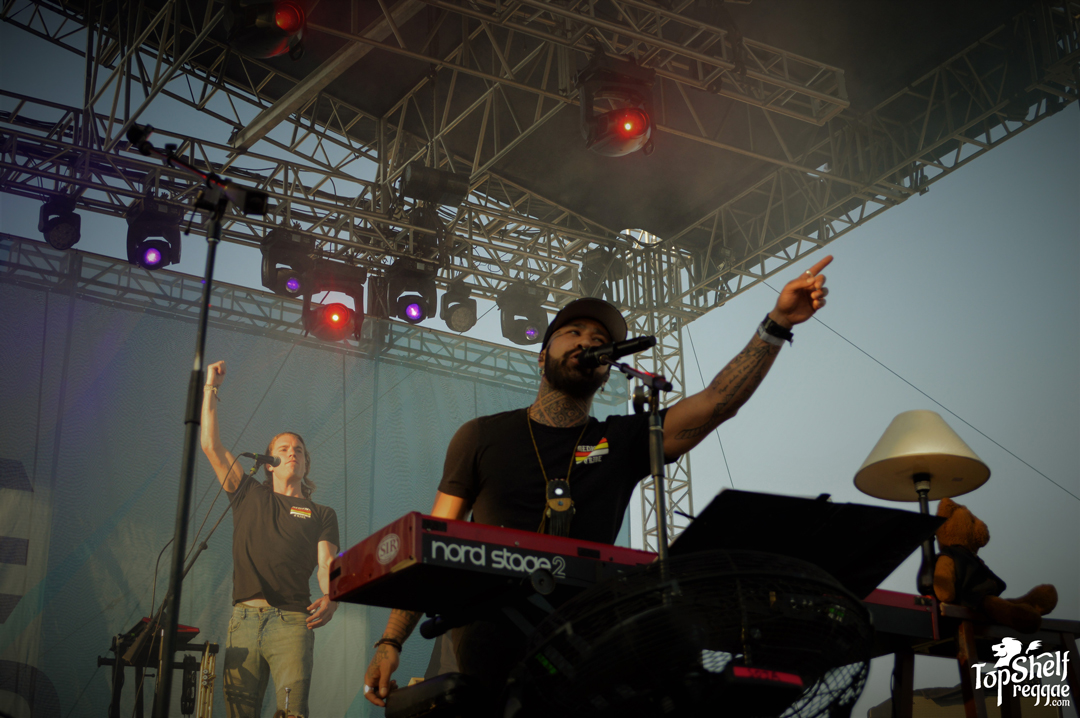 Nahko and Medicine for the People
Nahko and Medicine for the People
Around Day 3
SOJA
SOJA
SOJA
SOJA
SOJA
In comparison to the previous days, I slowly stumble, still concussed, into completely breathtaking Vinoy Park for round three of Reggae Rise Up Florida 2018! I have to admit, I had to take it easy and only got some of the main bands shot due to the 'ramp incident' with my head the day prior. Day Three was filled with massive amounts of water being consumed and glitter in my hair and body to take away from the huge knot on my forehead that still remained. The Tito's booth was fun, providing braids and glitter from head to toe to ladies, as well as men who craved that special 'glitter beard'. They actually looked killer.
I will never forget RRUF 2018 and every friend, memory and scar I made.
I went up to the main stage for the first performance, Sidereal and man, are they photogenic and colorful! The bassist, Kevin Beaugrand, sported an awesome trippy cat shirt while his bass strings were multi-colored. Meanwhile, Colin Paterson was on lead guitar beside Blake Johnson (guitar/vocals) in this beach-loving and friendly group of guys. Don't forget Drew Palmer on keys, sax and vocals, as well! Niko Costas finishes out the Jacksonville Beach, Florida-based band. I thoroughly enjoyed watching them. There was NO WAY I was going to miss my second time seeing RDGLDGRN at a Reggae Rise Up. More water and trying to figure out those weird blow-up seat things and I booked it full speed back to main stage. I was so ready to get mind-blown, so I'm glad I was prepared. This must-see live act performs till the stage caves in, evoking the fans to bring all that they've got and "Show Up" for these eclectically modern space cowboys. All I can say was the set list was lit up and a lot of vocal ad lib definitely added to pumping us up so hard. Can't wait to catch them as soon as we are in the same state at the same time again…
Next up, a band I Iiked, but now effing LOVE, The Expendables. So many reasons to love this band… not only because they are so easy to photograph and so entertaining, I couldn't look away, but they also close their eyes at certain points when they play. Being so in tune and in check we each other was very impressive to see. It was an amazing set and one of my favorite bands from the three days. I then ran like its's a track meet back to the main stage. I have never seen Nahko Bear and I knew my life was about to be changed… and it was. As the midday sky became orange and pink, meaning the day was starting to fall asleep, Nahko and Medicine for the People finished up a set that had the crowd with their arms high, eyes teary and minds aware. As the sky beamed deep purples and greens through the trees, we CAME TOGETHER over the past four days' festivities and smiled. We parted ways one last time before each of us headed back to their particular part of the world we all ventured from to be here and enjoy. I will never forget RRUF 2018 and every friend, memory and scar I made.
Photography by Jay Cohen