Stick Figure at Chicago's Riviera Theatre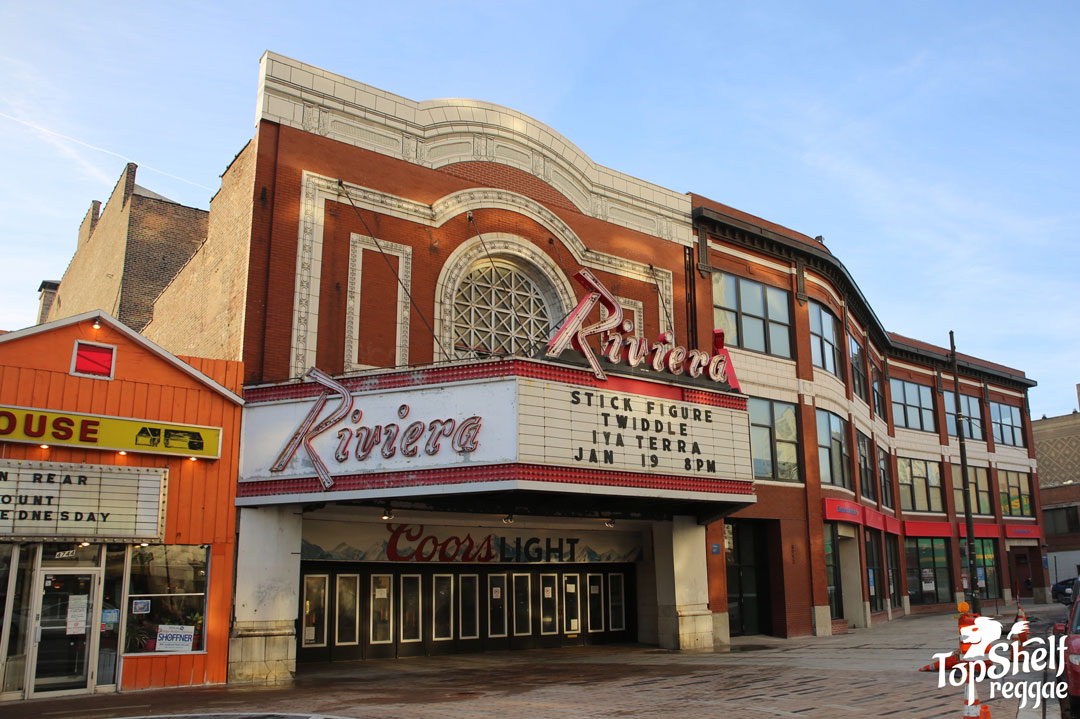 Iya Terra
Iya Terra
Iya Terra
Iya Terra
Iya Terra
Iya Terra
Iya Terra
Iya Terra
Twiddle / Iya Terra
Twiddle
Twiddle
Twiddle
Twiddle
Twiddle
Stick Figure
Stick Figure
Stick Figure
Stick Figure
Stick Figure
Stick Figure
Stick Figure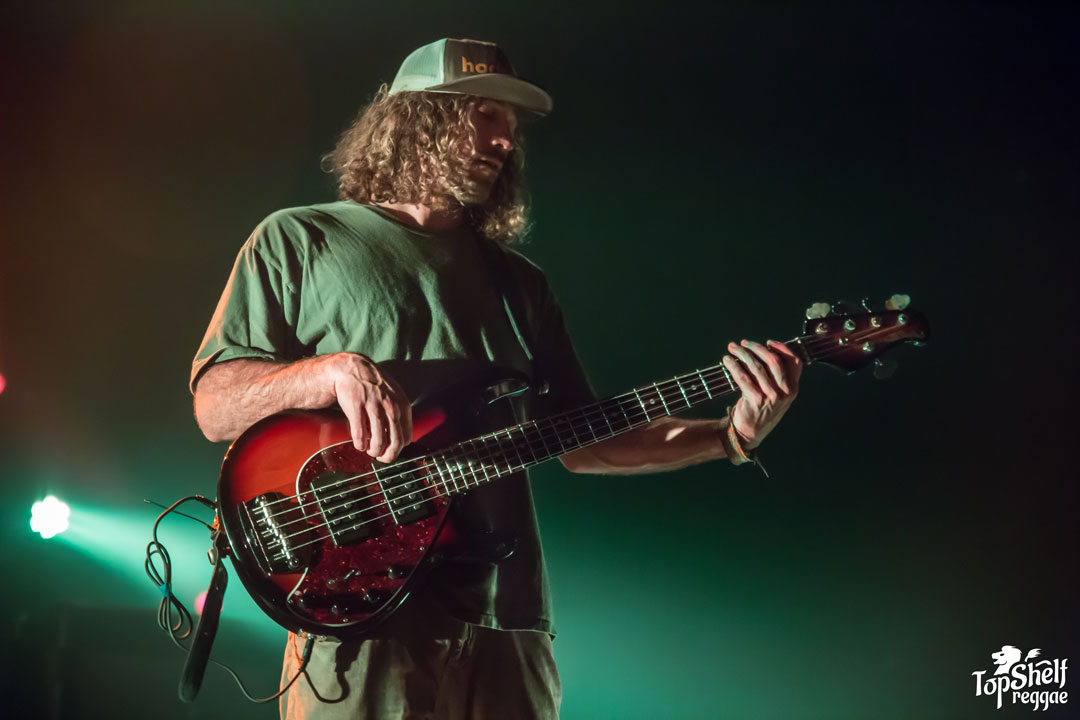 Stick Figure
Stick Figure
Stick Figure
Stick Figure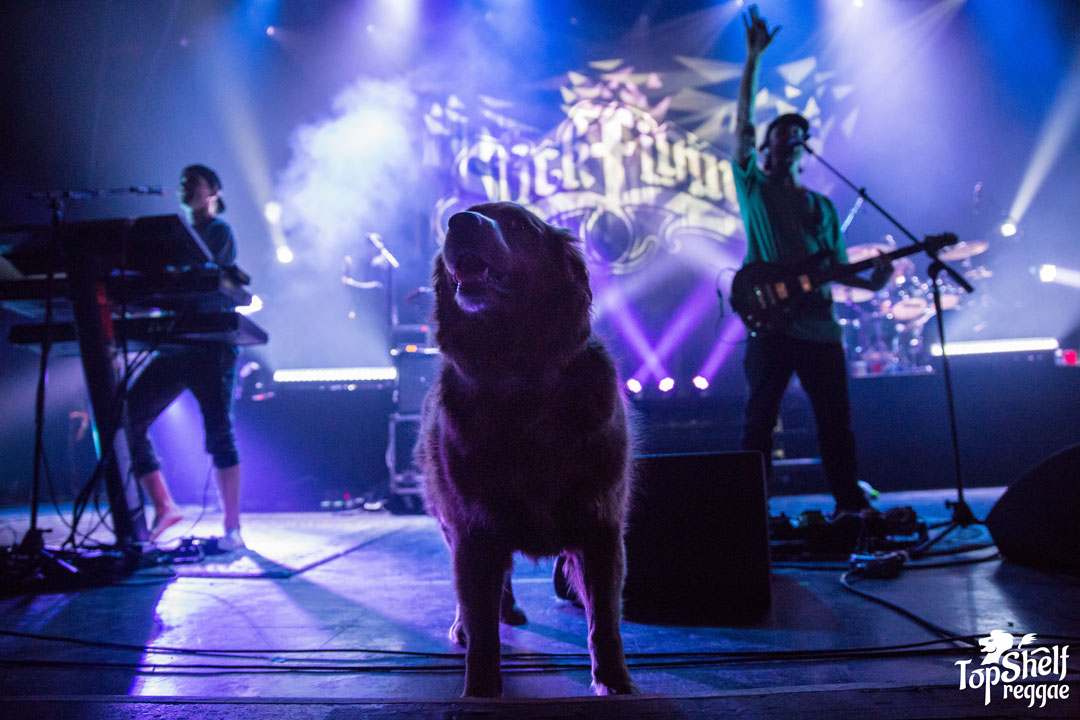 Stick Figure
Stick Figure's Above The Storm tour is currently underway and Top Shelf Reggae was fortunate enough to attend several nights of this incredible tour. The lineup includes supporting acts by Twiddle and Iya Terra, and up first was a night with the bands in Chicago, Illinois at the Riviera Theatre on Friday, January 19th. The iconic venue was filled wall to wall with music-loving people. What makes this tour so unique is the fusion of genres between the three bands!
Iya Terra prides themselves on staying true to roots reggae music by covering songs like "Exodus" by Bob Marley and "Rock the Dancehall" by Alborosie. However, they still manage to add a modern twist of rock with shredding guitar solos and hip hop with songs like "Humble Yourself". Iya Terra truly knows how to bring the energy and work a stage, and Twiddle is at the forefront of this generation's jam bands. They are an eclectic mix of genres from jazz, rock, reggae and funk… and they definitely brought in a new crowd of people that you wouldn't usually find at a Stick Figure or Iya Terra show. Between their Santana-like guitar solos and improvised jams, Twiddle also paid tribute to the legends Grateful Dead and Tom Petty by covering "Scarlet Begonias" and "You Don't Know How It Feels".
Stick Figure's dub-infused reggae, accompanied with the vocals of lead singer Scott Woodruff, has a one-of-a-kind sound that can be recognized instantly. Their live performance is packed with lots of energy, but balanced with vibey instrumentals and slower jams, like their brand new single which came out the same day as the Chicago show, "Easy Runaway". Every member of the band adds to their strong stage presence. From KBong hyping up the crowd on the keys to Johnny Cosmic's soulful vocals and guitar skills to the always awaited features from TJ O'Neil, Stick Figure consistently puts on a memorable performance. There's still a couple weeks left of this extraordinary tour; it's one you don't wanna miss! Check out www.stickfiguremusic.com for show dates near you, and to take a listen to their two latest singles "Above The Storm" and "Easy Runaway" in the meantime.
Show review by Sandy Krietzberg; photography by Gia Krietzberg