Wonderfront Fest 2022: Day 1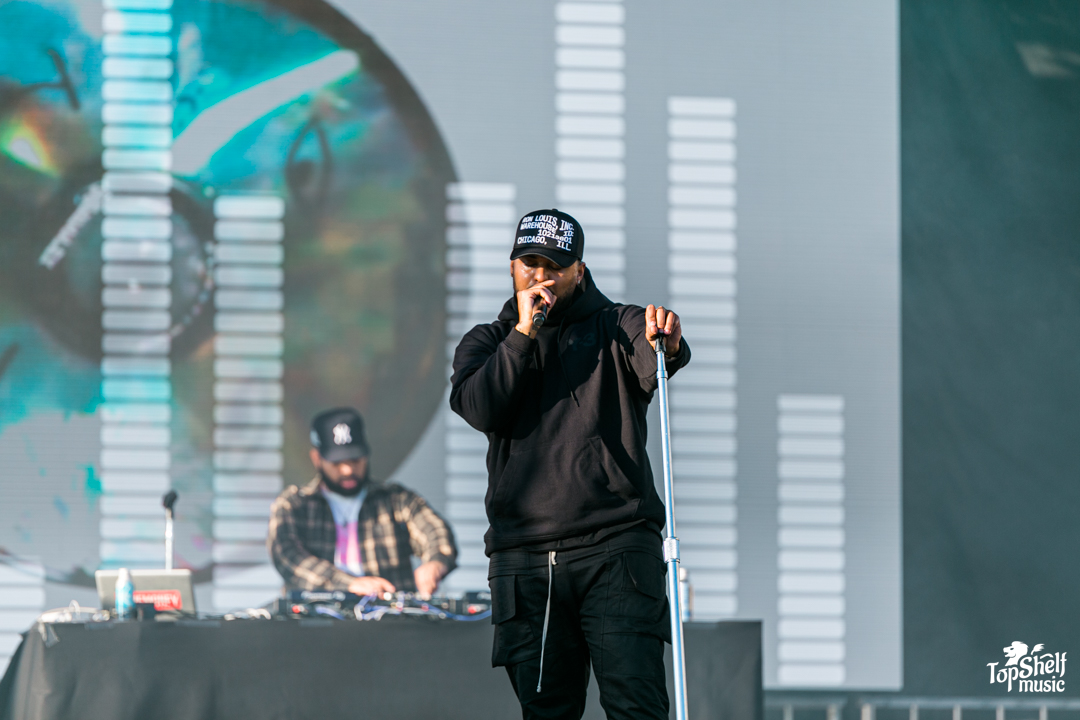 November 18, 2022, on the shores of the city of San Diego, thousands gathered for the epic return of Wonderfront Festival. Even though it is only this festival's second ever installment (after a two-year hiatus) Wonderfront made its mark on America's finest city leaving us with anticipation for this day. If you came to town to see any of the headliners like Gwen Stefani, Big Boi, Schoolboy Q, or Kings of Leon, you were most likely BLOWN AWAY with everything that came along seeing such incredible acts. If you are a San Diego local and you came to Wonderfront for the festival vibes, you were NOT disappointed!
Wonderfront took place in the areas of Seaport Village, Embarcardo North and Rucco parks, building a city of wonderland around the waterfront areas. You could even take a free water taxi to get you from one stage to the next! That was honestly next level hospitality, and there was a stage on a boat too (in the spirit of San Diego Flagship vessel Marietta)!
For these circumstances alone, Wonderfront completely sets itself apart from any other festival in the country.
The main stages' "events.com stage" and the "Port of San Diego stage", were located on the beautiful peninsula of Embarcardo North Park. Kicking off day one on these stages Lainey Wilson, Saint Motel, CAM, and Young the Giant.
A short walk away, at Seaport Village, you could immerse yourself in a world of EDM at the 'ImmerXion' stage, showcasing Drew Dapps and Telykast. This stage alternated with a fan favorites stage "Coors Light Stage" which featured outrageously awesome acts like QUINN XCII, Joey Purp and Trevor Hall.
Over at Rucco Park, you could totally find your people at the "Silent Disco stage" always featuring multiple channels with fantastic artists like E-Rock & SIG-0, Mo Lyon, Feels, and Daniel G. On the flip side at Rucco Park, the TUStreams stage featured fantastic up and coming artists Bea Miller, The Brook & the Bluff, CarolsDaughter, and John Robert. And on your way over on the ferry, you could have caught an epic show on the way from The Naked I, Band of Gringos or Mix Love.
No matter what stage you found yourself at on day one, it was an absolutely amazing time. Between the stages, an array of culinary delight, and the view of a lifetime, it was a perfect kickoff to the return of Wonderfront. Our headliners closed out the night in epic proportions, thanks to Zac Brown Band and Earthgang. Festival-goers were buzzing on their return home, fully soaking in the day while building anticipation for day two.
Photography by: Olivia Valdes
Photography and article by: Franny Kovacs