The 4th annual fest in St. Petersburg, Florida just got a whole lot bigger! Following a partial rundown announcement for 2018, the Reggae Rise Up Florida crew decided why wait? Let's lay down our lineup cards and reap the benefits of a reggae royal flush! As of this week, Reggae Rise Up Florida has been revealed in entirety… and what fest it will be. For the first year ever, 2018 Reggae Rise Up Florida will stretch three full days March 16th-18th in Vinoy Park; also novel this year are the super high-tech wristbands that act as currency if you load them right. Welcome to the future of festivals, Reggae Rise Up says, we'll make sure it's a pleasant stay.
Welcome to the future of festivals, Reggae Rise Up says, we'll make sure it's a pleasant stay.
At the beginning of the month, early bird artists were unveiled to get the hype going, including Rebelution, Nahko and Medicine for the People, Tribal Seeds, Jesse Royal, Mike Love, RDGLDGRN, Nattali Rize, New Kingston, Katastro, Iya Terra, Tropidelic, Jungle Man Sam and Summer Survivors. Well, RRUF thought to hell with waiting – ain't nobody got time for that. So, without further ado, here's the list of entertainers completing Reggae Rise Up Florida 2018: Damian "Jr. Gong" Marley, Easy Star All Stars, Matisyahu, J Boog, SOJA, Collie Buddz, The Expendables, Raging Fyah, Ozomatli, Sidereal, Resinated, Zander, Noneed, Badda Skat, and Kash'd Out. Holy mother of lineup heaven, RRUF 2018 is not messing around! What's more, now that all the bands are out in the open, the RRUF crew thought they'd sweeten the deal with daily rundowns to accompany the full announcement. No longer do you have to guess which day you'd want to hit up next spring! Like you weren't going to spring for the three-day pass, anyway…
Speaking of passes, general admission tickets for the 4th Annual are already available online, as well as VIP weekend packages. Since the fest is months away, tickets are still at their lowest price tier if you want to add it to your holiday shopping list. Single day and two-day tickets are also options, for those who are scared of commitment. For more information, visit www.reggaeriseupflorida.com.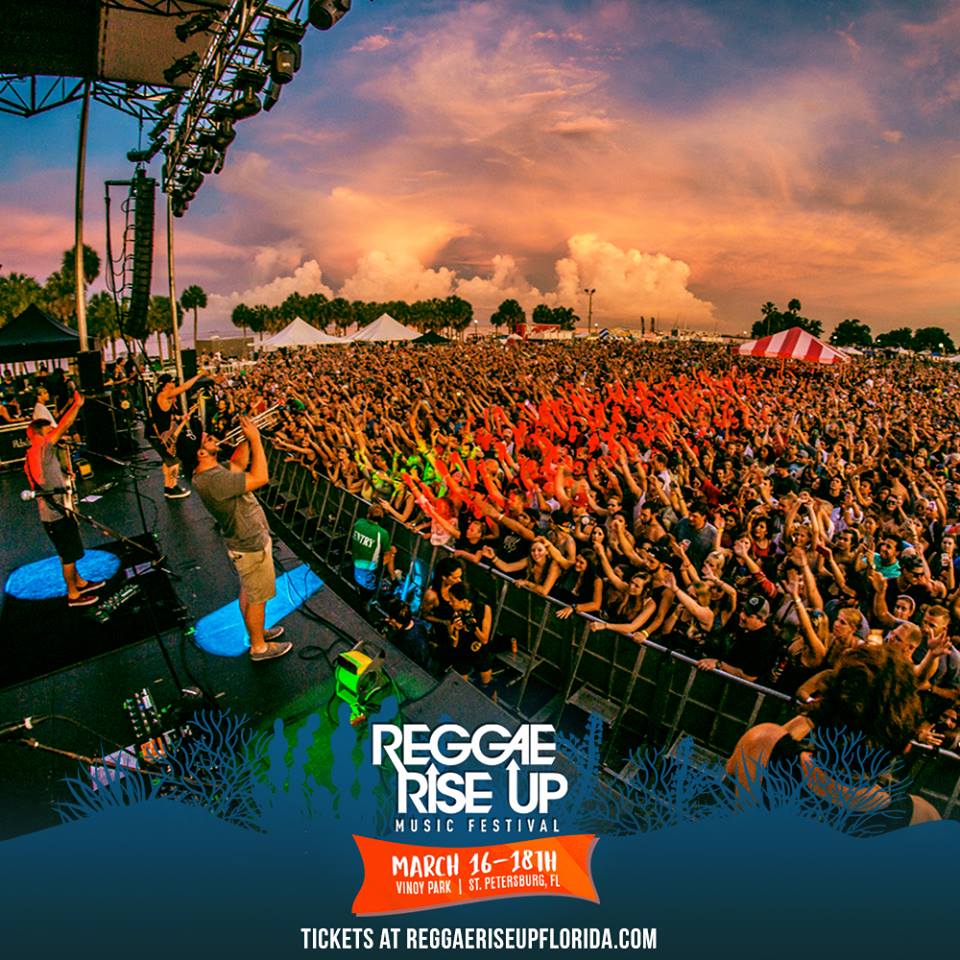 Reggae Rise Up 2017 Official Aftermovie: