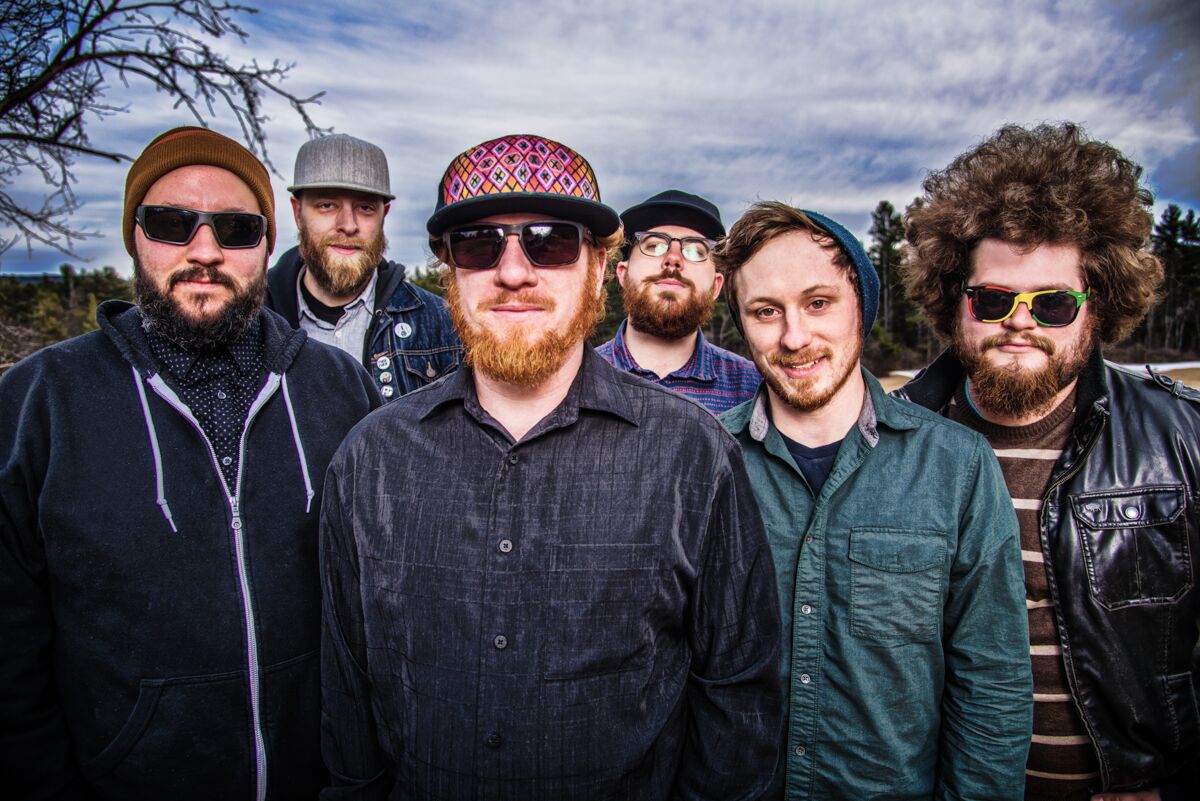 Roots of Creation (RoC) is an all-time, award-winning reggae-rock sensation! On March 9th, the band will be releasing another fantastic RoC full-length album called Grateful Dub off Bombshelter Records, bringing together their love for The Grateful Dead and painting popular Dead songs with their unique reggae dub style. This new Grateful Dub album is like bread and butter for your ears: Roots of Creation has cooked up the most wonderfully heartwarming hybrid of Dead songs to absolute perfection – delectable for the old and young alike!
This new Grateful Dub album is like bread and butter for your ears…
The band partnered up with the legendary five-time GRAMMY-winning producer and engineer, Errol Brown, known for his work with top reggae greats such as Bob Marley, Rebellion, Peter Tosh and many more. The RoC crew went back to their hometown in Brookline, New Hampshire to spend 16 hours a day in the studio for 10 days to accomplish the goal they set out for themselves back in January 2017. Together – with dedication, passion, talent and special guests Stephen Marley, Marlon "Ganja Farmer" Asher, Fortunate Youth, and G. Love – they created this amazing conglomerate tribute album.
With the album release on the horizon, some special guests are also planned to be part of the fun onstage with Roots of Creation as they perform around United States! Melvin Seals and Scott Guberman will be taking turns joining the ensemble to give fans a fantastic Dead dub treat! The Grateful Dub Tour was launched February 7th in Port Chester, New York at the Deadcenter: A Bob Marley Birthday Celebration, debuting the band's hard work. RoC, along with Kash'd Out and The Elovaters on select dates, continues to tour from coast to coast through the middle of May 2018. Make sure to look for them at a venue or festival near you. Roots of Creation will also be bundling pre-sale Grateful Dub CDs and/or merchandise with every advanced ticket purchased. Shows will definitely be selling out so be sure to get your advance ticket and/or bundle purchase at www.rootsofcreation.com.
Track listing
Fire On The Mountain [feat. Stephen Marley & Marlon Asher]
They Love Each Other [feat. Hayley Jane]
Friend Of The Devil
Deal [feat. The Aggrolites & Melvin Seals]
Casey Jones [feat. Fortunate Youth]
Black Muddy River [feat. Melvin Seals]
Ripple [feat. G. Love & Special Sauce & Melvin Seals]
Sugaree
Shakedown Street Dub [feat. Melvin Seals]
Standing On The Moon [feat. Melvin Seals]
A Moment Of Silence For Jerry Garcia
Row Jimmy (Errol Brown Remix)
Preorder or stream Grateful Dub album:
Roots of Creation "Ripple" (featuring G. Love + Melvin Seal)