Listen here before its released on streaming platforms!
CHNNLL's latest single, "Kick It," slated for release on September 28th, 2023, is a compelling anthem that resonates deeply with anyone seeking to break free from the clutches of a detrimental habit or situation. In this review, we'll dive into the essence of "Kick It" and the larger context of CHNNLL's musical journey.
"Kick It" is not just a song; it's a powerful message of personal transformation.
CHNNLL, also known as Chris Davidson, encapsulates the struggle to overcome inner demons through acknowledging and challenging the person within. In this track, the lyrics speak of a universal truth: the human tendency to hold onto things that no longer serve us. Whether it's addiction, a toxic relationship, or self-destructive behavior, we all have our battles. This song serves as a rallying cry, encouraging listeners to muster the strength to break free from these chains. In Davidson's words:
"Kick It is an anthem to inspire those to kick a bad habit that's holding them back. Whether it's drugs and alcohol, a bad relationship, or anger – everyone has something. I wrote this song when I was in a bad place and it got lost in my iPhone memos. When I was gathering up all the "worthy" songs for this upcoming EP, I found "Kick It", almost fully formed. I'm so glad I found it because now it's my favorite song off the EP."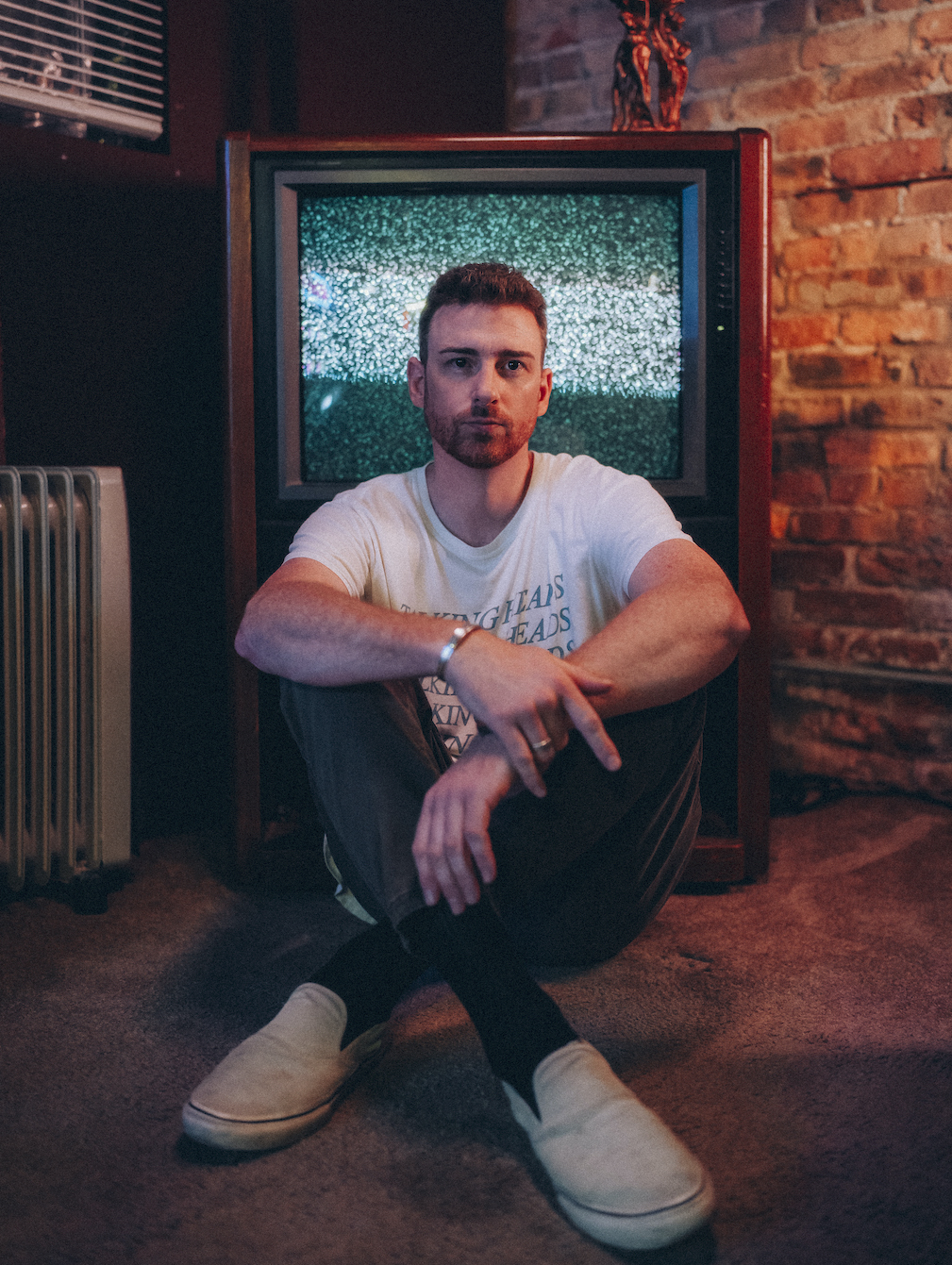 One remarkable aspect of "Kick It" is its unique blend of live instrumentation and multi-layered soundscapes. CHNNLL's sonic approach combines raw emotions with catchy melodies, creating a musical juxtaposition that perfectly mirrors the message of the song. The acoustic guitar sets the stage, complemented by Davidson's ethereal vocals. As the track progresses, a head-nodding bass line and an infectious chant of "I'm trying to kick it" elevate the song to an irresistibly catchy level. You'll find yourself humming along to this earworm long after the music stops.
CHNNLL's musical journey, as outlined in his bio, is a testament to his commitment to artistic growth. Starting as a jazz drummer and then evolving into a singer-songwriter and producer, Davidson's path led him to create music that is both deeply personal and universally relatable. "Kick It" exemplifies this growth, showcasing his dedication to crafting honest and heartfelt songs.
In a world of music where authenticity is often elusive, CHNNLL stands out as an artist who unflinchingly shares his truth through his music. His dedication to crafting songs that resonate with listeners on a personal level is evident in every note.
"Kick It" is just the beginning of what promises to be an exciting journey with his upcoming EP.
Overall, CHNNLL's "Kick It" is an anthem of empowerment and personal growth, wrapped in a captivating musical package. With its unforgettable melody and heartfelt lyrics, it's a song that will undoubtedly leave a lasting impression. As the EP release approaches, music enthusiasts can look forward to more thought-provoking and emotionally resonant tracks from CHNNLL. This artist's unique blend of raw honesty and musical prowess is sure to win over an even broader audience, making him a force to be reckoned with in the world of alternative pop. Pre-save here!
Artist Links: Website | Instagram | Tik Tok | Spotify | YouTube