Peach Pit sells out Nashville's Brooklyn Bowl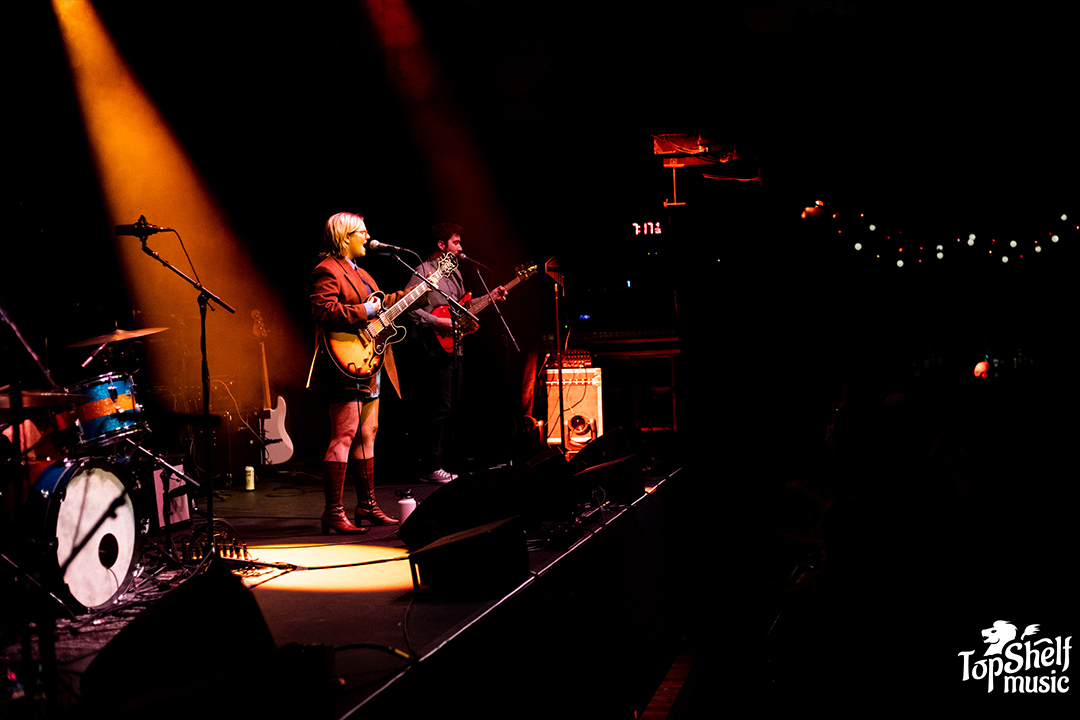 The Canadian indie pop band Peach Pit sold out Nashville's Brooklyn Bowl on a Monday night! Fans lined up early and wrapped around the street corner for a chance to be close to the front.
The night started off with opener Haley Blais, serenading the audience with an acoustic performance, followed by an introduction of her band — an overall entertaining set. The venue was nearly full as Blais was performing and the crowd continued to pack in until Peach Pit took the stage.
For the Nashville stop on their From 2 to 3 Tour, Peach Pit opened with "Brian's Movie".
The sold-out performance was guitar-heavy and head-bop inducing. Midway through the show, a group in the crowd chanted a request for Peach Pit's popular song, "Shampoo Bottles". A few songs later, the request was fulfilled and the audience was ecstatic. It was clear the concertgoers were eager to jam out with the musicians.
The fans matched the energy of the band from the start to the very end and the night closed with Peach Pit's hit "Tommy's Party" as the final encore.
Photography by Stephanie Swart