Rock on the River 2021: two terrific days in Timmins, CAN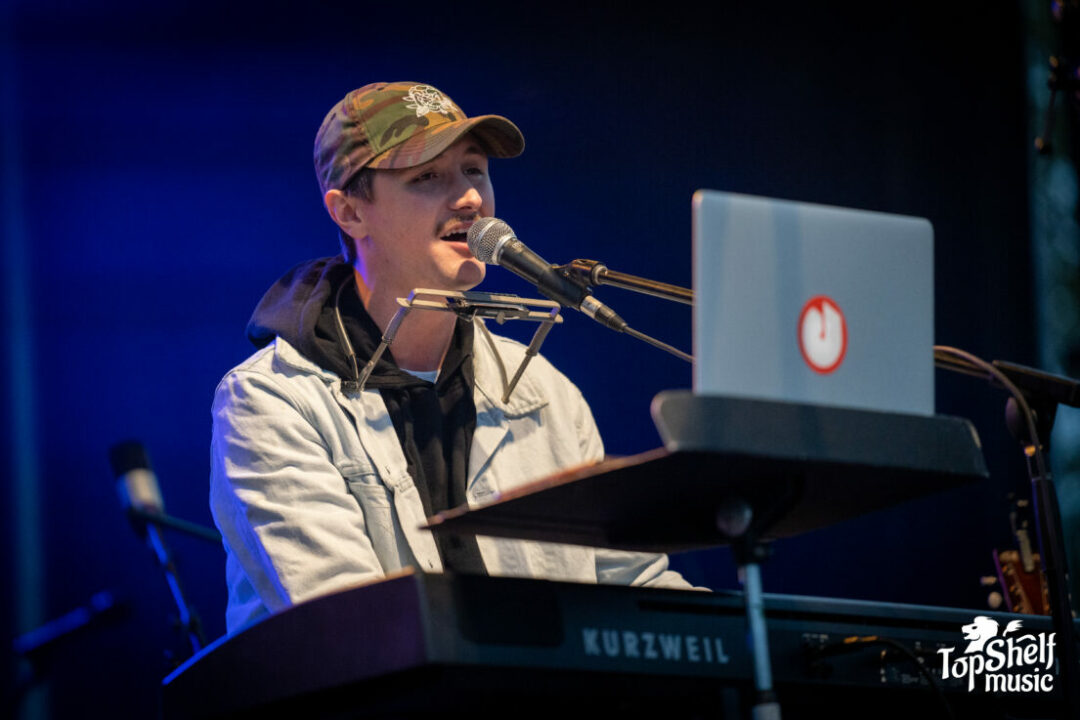 Welcome to a small town rock festival in the far-off north! It's a place where friendly, happy-go-lucky organizers are as serious about good music as they are about making sure there's enough cold beer to go around. And, it was a bigger than big rock lineup — we're talking nationally acclaimed artists — The Arkells, July Talk, The Beaches, Matt Mays and The Glorious Sons.
All of this went down with less than five weeks' lead time? That has to be a joke.
Or, so I thought, learning of the festival initially. But, I'm a sucker for punishment and since the lineup was too delectable to ignore, I decided to go. Little did I know, this would be the best little rock fest I never knew I needed in my life. Arriving in Timmins is an odyssey in itself. Located more than seven hours north of Toronto, it was the farthest north I think I'd ever been. But, the drive through cottage country and then up into the Canadian shield was stunningly picturesque and it just so happened to also coincide with the brightest of fall colors. It was a great start to the weekend. Much to my surprise, Timmins, ON is quite an affluent, happening little town, with lots to do and see.
I arrived a day early to interview the Rock on the River team behind the scenes, meeting first with John Olaveson and Jeremy Wilson, the co-chairs of TFEC (Timmins Festival & Events Committee) and the brains behind the operation. They shared with me the extreme circumstances under which they received a provincial grant with a far-too-short expiration date, allowing them to organize the giant rock festival -IF- they could do it by a certain date. Working 18 hour days, bringing in hordes of kind volunteers and utilizing the resources of what I learned was truly a tight-knit community, they did it. By the time I was onsite chatting with the founders of the festival, a large stage with all the 'fixins had been built. Behind me, a VIP tent, bars, food trucks, merch booths, seating areas, even rounds of chairs assembled around large, roaring fire-pits were scattered all over the grounds. And, despite miserable weather conditions (think: cold rain, wind and sub-arctic temperatures), the team was set up and sound-checking. A festival was about to happen! I learned later that no amount of crummy weather would stop this team or the hardy, tough, enthusiastic crowd that was assembling at the front gates.
After a ceremonial smashing of the guitar (who can hate that tradition?), I brushed off shards of acoustic guitar and raised my camera — the show was off and running with local artist Paul Sebali.
What a voice… I fell in love with an authentic, upbeat take on hit tunes and his effortless compilation of keyboard, harmonica and beautiful vocals. Seriously. Beautiful vocals. Somebody help me track down Paul Sebali so I can hear more? Next up was Juno Award-winning powerhouse girl group The Beaches — a fun, edgy, upbeat set to warm us up. As the evening set in, the temperature plummeted and the rain started. And, yet, somehow the crowd was not deterred; cloaked in rain jackets, garbage bags and plastic covers, the crowd only grew. With the opening of July Talk's set, most had grabbed a beer or two and packed into the front row, ready and raring to go. This is a band I particularly love: the contrast of grizzly growls from vocalist Peter Dreimanis offset by Leah Fay's soaring song are delightfully unexpected and deliciously upbeat. They defy expectations with every twist and turn of their high-energy set. The evening rounded out with arguably the biggest rock band in Canada right now, The Arkells. Be prepared world — these too-cool-for-school Hamilton rockers are coming for you next! And, I promise you won't hate it. Despite pouring rain and bitter cold, frontman Max Kerman delivered an impassioned, upbeat message of love, camaraderie and joy at several intervals during the set. The crowd ate it up. With the contagious energy of hit song after hit, nobody in the crowd cared about the cold and rain. They were too busy singing their hearts out. Myself included.
Day Two dawned grey and dull, and the festival grounds were a pure disaster zone.
Early posts by the day's bands ran along the lines of "oh my goodness, what happened here?" and "this must have been one helluva party with The Arkells." By the time I arrived, hardy volunteer crews had delivered literally all of the straw bales in the greater region and crew members were hard at work laying straw over the several-inches-deep mud. Honestly, I've seen other festivals cancelled for far less. Let me tell you, these Canadians are hardcore, badass and SERIOUS about their rock music. No amount of mud and cold was going to stop them, eh? And, that was the general sentiment of absolutely every attendee, as, once again, the gates opened and enthusiastic rock lovers of all ages filtered through the gates. Relic Kings started out the day with a soulful, upbeat drum-forward rock setlist that saw attendees flocking to the front row. Following soon after was the tiny powerhouse rock goddess, JJ Wilde. If you can stand in the front row of a JJ Wilde show and not rock TF out with every inch of your being, you are not human. She is simply, stunningly flawless and her live show, even more so.
Matt Mays, in all his glory, hit the stage next, with a purely contagious rock set. I had a chance to sit down with him before the show, where he shared a little of his journey through the pandemic and his joy at being back on the stage (stay tuned for more on this soon!). Finally, our long-awaited headliners, the glorious-est of them all, The Glorious Sons. What a show. Known for a lively, grizzly, sometimes grungy and always excellent rock show, these guys seem to have stepped it up for Timmins! The crowd was again far too busy rocking out to notice the cold. What a perfect way to wrap up a weekend with my rock fest fam of the far north. Thank you, Timmins!
Photography by Kaili Rose