Whitney brings a little bit of Chicago to Milwaukee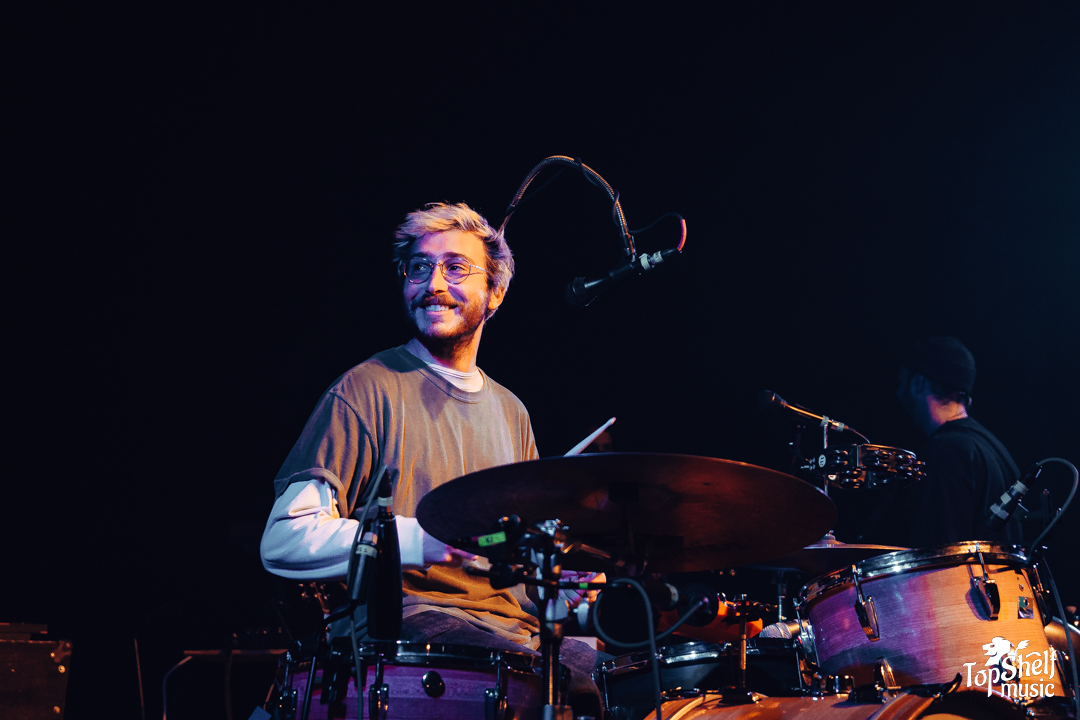 Whitney fans have come to know the band's unique sound and emotions that its songs evoke. Each idyllic melody is interwoven through nostalgic lyrics, inducing a deep happiness for the memories made, as well as a sadness that those moments can't stay forever. Throughout their four albums, Chicago-based indie soul duo Whitney have mastered their use of passionate falsettos and heartfelt melodies, all of which were in full showing on Monday night at Turner Hall Ballroom in Milwaukee.
Emerging alternative artist Squirrel Flower opened the night and showcased her blend of lurching indie rock. Boston-native Ella Williams combined her light, airy vocals with a growling guitar and slow build song structure to entertain the audience as the night's opener. Williams shared a few bits of adjusting back to tour life since beginning on the road with Whitney earlier this month, such as playing shows in Iowa and the cold weather of Minnesota.
Whitney, led by duo Max Kakacek (vocals, lead guitar) and Julien Ehrlich (drums), took the stage and immediately displayed their mastery, opening with "No Matter Where We Go" which seamlessly transitioned into "Giving Up." Their backing band included trumpets, keys, rhythm and bass guitars, and even an additional drum set to pair with Kakacek's, providing a full and finished sound to their live set.
Kakacek's presence on stage felt like a stand-up comedy routine at times, connecting with audience members on topics like psychedelics, Parks and Recreation, and Chicago vs. Milwaukee NBA teams.
Ehrlich, on the other hand, preferred to stay a bit more quiet and instead allowed his distinctive guitar playing to do the talking. Ehrlich expertly crafted songs that included sliding guitar and finger style playing to accompany complex melodies on tracks such as "Dave's Song" and "Giving Up." Throughout the show, the band honed in on their unique flair, with folksy touches of Simon & Garfunkel and soulful influences like Marvin Gaye. Whitney's sound is perfectly preserved from their recordings and transitioned to a live stage with ease. Turner Hall Ballroom provided an intimate connection between the band and the audience, who knew all the words to their songs and smiled as they sang them.
Fans were treated to an unreleased song titled "Early Trains" that expands on their nostalgic tones and acts as both the soundtrack to a happy memory and a signal of more good things to come from Whitney. "Memory," off their newest album Spark and featured in their setlist, pushed this narrative of reflection that is so prevalent in Whitney's music.
At their heart, Whitney songs are a sunlit lake house in the woods, a polaroid picture of all of your best friends, a bonfire as the stars emerge from the night sky, and a warm cup of coffee to soothe the soul.