In the almost 30 years I have spent attending concerts, I have seen many legendary shows. Names like Ozzy Osborne, Nine Inch Nails, Katy Perry and Brian Wilson have collectively blown my mind with their live shows and created concert moments I will never forget. This past Wednesday at Boston's TD Garden, I witnessed Florence Welch blow all of these legendary names out of the water with what might be the greatest show I have ever attended. I can also say this while pointing out that she didn't need pyrotechnics, giant LED screens or any huge overblown visual gimmicks to entertain the crowd. 
The evening of music began with a quick performance from opener Mykki Blanco.
Unfortunately, due to long Will Call lines, I was only able to catch the last two songs of his set, but from what I saw, it was high-energy and very danceable. It was enough music for me to save his music on Spotify for many follow-up listens.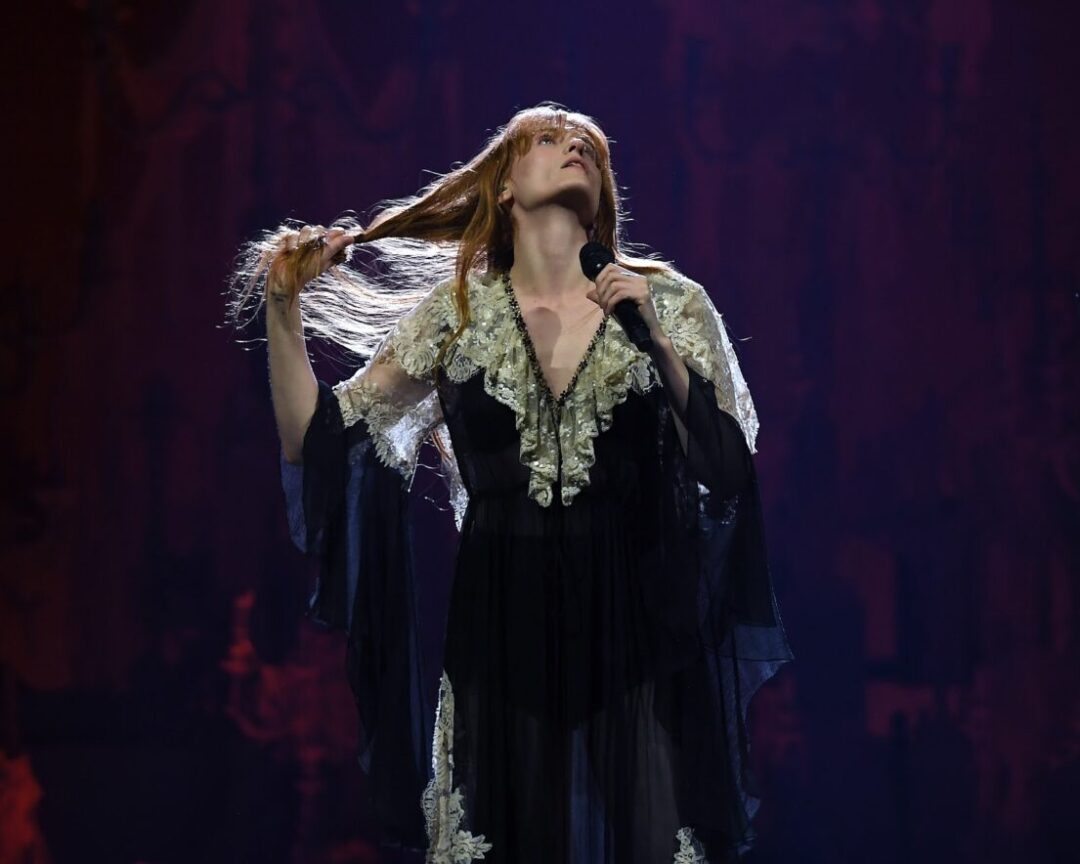 The stage was arranged to look like one massive white picture frame, with candles arranged as a backdrop in the middle. The band was positioned to the sides of the stage, so that Florence could be the main focus of the show, leaving a large square of open stage for her to perform. It was a simple, yet elegant stage arrangement. Suddenly, the lights went out and the white overhanging frame began to move downward. The roar from the crowd was so loud that you could hardly hear her opening song. It wasn't until her second song, "King", right during the vocal bridge, that place erupted unlike anything I have ever heard before. It's as if every fan was screaming in unison and you could almost see a wave of sound explode toward the heavens. 
Florence spent much of the show running from one side of the stage to the other. 
She even ran through the crowd a couple times, much to the dismay of her security staff. She truly tried to make genuine connections with her fans and continually reminded everyone it was all meant to be a group experience. At one point during the song "What Kind of Man?", the crowd was jumping together in such perfect harmony, I truly felt that the entire foundations of that building were at risk of collapsing. I have spent many days since reflecting on how truly awesome this moment in time was.
I cannot overstate how jaw-dropping this performance was. At one point of the show, Florence let the crowd know that she just knew when she started the show that this one was going to hit on another level; I think everyone who attended can agree with that sentiment. If you have not had the pleasure of seeing one of her shows, I highly recommend going! She is absolute musical perfection!
Photography by Brian Babineau