I recently learned that my spirit type is "Elemental". Inspired by the personality theory and an interest in astrology, Nothing More's frontman Jonny Hawkins created a "Spirits Test". After answering 25 questions, the test will reveal which one of six different spirit types you are. Immediately after my phone call with bassist, Daniel Oliver, I took the test. Below are my results:
Check out the rest of the interview with Daniel below to learn more about the test, its connection to Nothing More, the band's new album, and an unrelated story involving a bear!
You have an album coming out. What can you tell me about it?
DO: Spirits is kind of a concept record. As a band, we're just very interested in psychology and human behavior in general. I think a lot of artists are. We ask a lot of questions and seek answers internally. Why are we depressed? Why do we do the stupid things we do? And why do we write songs about it? I don't know… this album, we just took it a step further.
Jonny spent the last couple of years working on this psychological/mystical test… kind of a blend between your zodiac sign and the Myers-Briggs Personality Test, which tells you a lot about yourself. Jonny kind of blended together the two and created what we call 'The Spirits Test'. And yeah, I guess it kind of represents our beliefs as a band… you know, that life gets easier the more you know about yourself. And it's easier to make choices and to find your flow and to find your rhythm and friends and things like that when you're in tune with who you are; really, just the more you understand about your own heart, the better of a person you can be. And, yeah, the album kind of came out of that way. We didn't mean for the two to kind of coincide, but they do. Both recognize contrast in terms of duality. It's definitely a different record than the ones before. It's heavier, for sure. 
In terms of musicianship, what are some things we can expect?
It's pretty solid. There are a few four or five-minute epic gems, which we are really stoked about. Mark [Vollelunga] riffs on a lot of the songs. So yeah, we're pumped about it and can't wait to share it!
Do you have a favorite track?
I think my favorite track would probably be a song called 'Valhalla'. It starts with an acoustic sound and Jonny reminiscing about childhood, but by the end, we are fully rocking out, creating a whirlwind soundscape of raining hellfire pouring down from the heavens. It's pretty epic!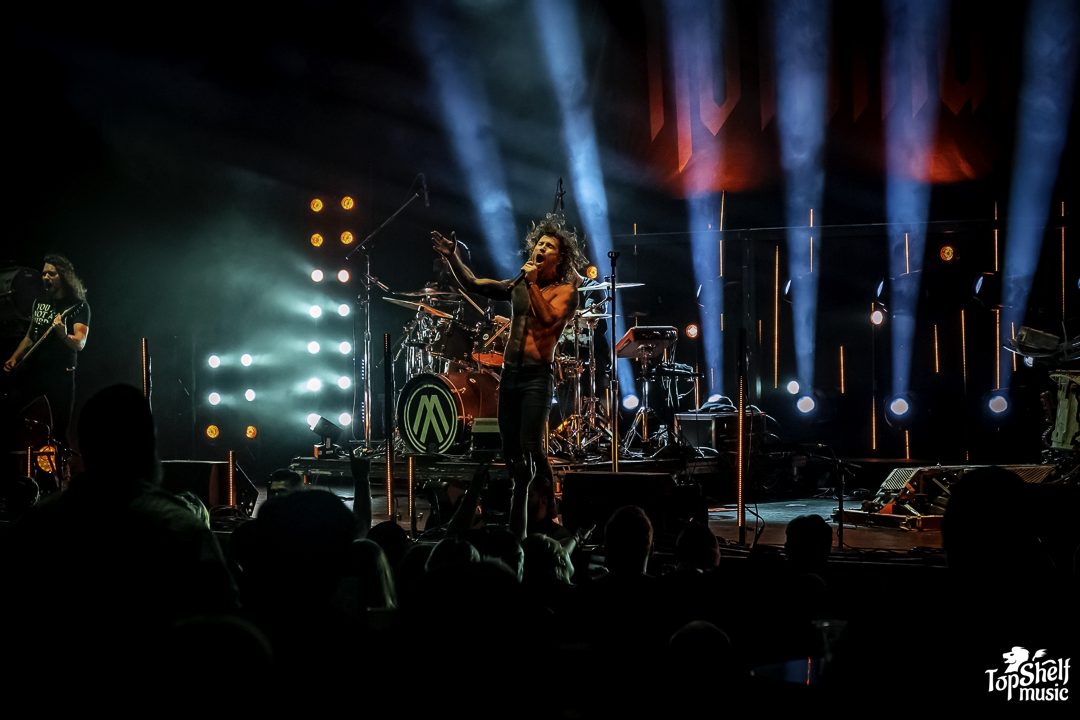 Incredible! You guys have been on tour. Are you playing songs on 'Spirits'? How has it been received so far?
So far, we're getting a lot of positive feedback. Our fans are so supportive. We get to make music for them and in return, they let us explore music creatively. 
I love that. I know we're almost out of time, so is there a funny story from being on tour that you'd like to share?
We played the Aftershock Festival up in Sacramento. Aftershock is special to us, because it kind of catapulted us as a band. Our first time there was back in, I think, 2013. You know, we were a small band; first day, first band, small stage, but Danny Wimmer — the head of the whole thing — caught our set and when there was a last-minute cancellation the following day, he decided we needed to play again, but this time, on the main stage. That kind of set everything on fire for us.
Anyway, this year, we had a hell of a time getting there. Our van literally broke down in the parking lot. Everything worked out in a destiny kind of way, but as we were making our way through some wooded mountains, we hit a bear.
A bear?!
Yeah! We hit a black bear getting into Sacramento. It's so crazy, you almost wouldn't believe it. But yeah, the bear stopped a semi-truck. It was pretty metal, actually. We pulled up an hour before our set time and then the van broke down. It's funny now, because we didn't even have time to stress out about it. Our crew put the stage together so quickly and we just jumped onstage. It felt set up from the very beginning — the stage and our destiny.
Thank you so much for taking the time to speak with me. I'm looking forward to catching you guys play at The Wiltern later this week! 
Absolutely! Come say "hi!"
Spirits is now available on all music streaming platforms! I won't lie — I've had it obsessively looping for days! And, you can discover your own spirit type at spiritstest.com. Let us know what your spirit type reveals about you! Check out Jenna's full photo gallery from Nothing More's recent show at the Wiltern in LA here!
Photography by Jenna Shaw