Setting Out for the Sun, the debut album of the phenomenal Claire Wright, has met and exceeded all expectations. This summertime soundtrack gives the perfect mix of fun, chill, nostalgia, and warmth delivered in one supremely wrapped package.
It encompasses all things summer and pairs well with everything from a day lounging, kicking up sand playing beach volleyball to a road trip, hair blowing in the wind with your friends. When Claire's music is playing, you can smell the sunscreen and feel the sand between your toes.
Setting Out for the Sun exposes Claire as the profound storyteller that she is.
Everything feels so intentional in her music. From the lyrics, guest artists, and song order; it all tells a story. She uses her gifts as a vocalist, musician, and songwriter to not only entertain but also share her heart and inspire her listeners. Her passion is felt in every moment of every song she has shared with the world.
The album starts off with its namesake song, "Setting Out for the Sun", a fitting way to begin this musical journey. This track gives off the sensation of biting into a York Peppermint Patty, leaving a cool, sweet taste in your mouth that keeps you wanting more. It seamlessly introduces what awaits as you continue down this breezy listening path.
The beat picks up and draws you in as we move on to our next song, "Grain of Salt". Brilliantly, it hits on the theme of brushing off the negative people in your life and doing what makes you happy and what you believe to be right. With expertly crafted lyrics like, "People are going to say what they're going to say, try to bring you down, try to make you feel small. You're not always going to be everybody's cup of tea, honestly, that doesn't matter at all." Claire touches on such human experiences. This catchy tune will get stuck in your head with a message you can't help but remember and turn into your own personal mantra. The phrasing in this song is so masterfully crafted, starting on the off-beat creates such an amazing syncopated sound, so unique and special.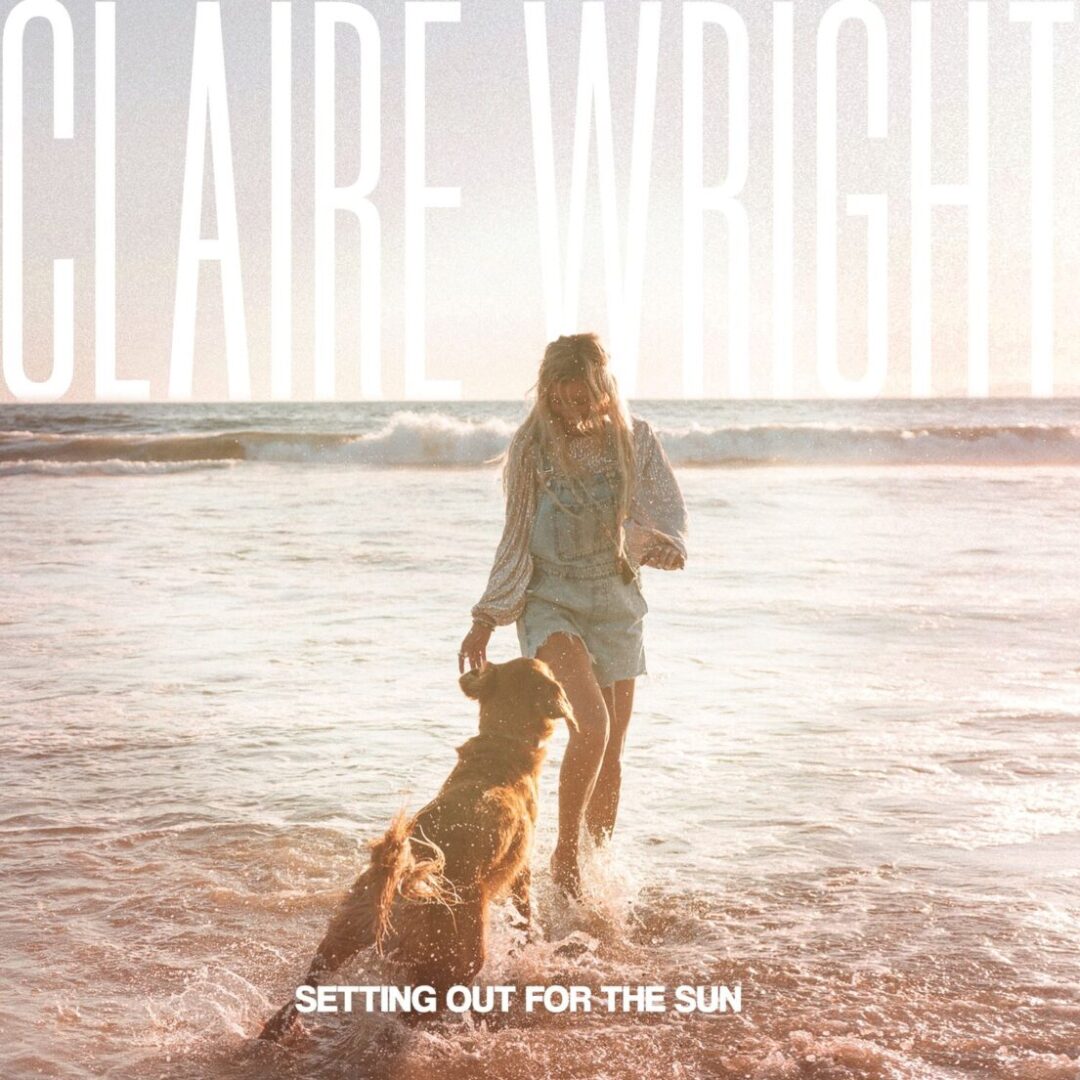 The next two songs, "New Day" featuring Iration and "Take It Off," move us into a whole new reggae vibe that really feels like summer. These songs are great to listen to with a drink in your hand, sitting by the pool. Listeners are encouraged to shed the stress of everyday life, start a new day, and take off the things that weigh you down. They put you in the mood to relax, unwind, and just be. Whatever that may look like for you, grabbing friends and hitting the town or reading a book with your cat, these songs are exactly what you need to help take your mind off the things that keep you from relaxing. "New Day" introduces the first musical collaboration, with well-known reggae legends, Iration. This perfectly matched pairing adds a new layer to this album that lifts it to a new level. Their styles blend seamlessly; you would think they are their own music group.
As we continue to move along, Claire's Northern California country roots appear in her following two tracks, "California Cowboy" and "Sand Roads" with revered musician G. Love of G. Love and Special Sauce. "California Cowboy" mixes the feel of a country song with a beachy, reggae vibe, creating an exceptional sound that makes you want to ride a horse along the coast. This is immediately followed by "Sand Roads," the chillest of all the songs on this album. G. Love's incredible harmonica solo at the end of this song once again pays homage to country Western music. These songs touch on the idea of the west in the sense of the wild west and the west coast in a really unique way that effortlessly blends the styles of country and reggae.
The calming vibe of "Sand Roads" is the perfect transition into the next song on Claire Wright's moving album, "Heaven's Got a Hell of a Beach". This is the most personal and heartfelt song on Setting Out for the Sun. Claire wrote this particular melody after the death of a dear friend. "Heaven's Got a Hell of a Beach" captures the feeling of losing a loved one in a way only a person who has experienced a loss can write.
For those of us who have shared that experience, you cannot listen to this song without tears in your eyes and a smile on your face.
It perfectly captures the feeling of grief and joy for the time shared and the thought of your loved one in a better place. "Bet you're catching waves we never could down here." It's a beautiful tribute that is an honor to listen to.
"Heaven's Got a Hell of a Beach" is a hard act to follow, being such a beautifully sentimental song. Despite that, "Colorado" gracefully ushers the album along with the idea of moving forward, as we continue on to the second-to-last song, "All I Wanna Do". A fun upbeat, lighthearted song. The unforgettable voice of Surfer Girl brings this album back around with his reggae style.
As we complete our musical journey, we are presented with a beautifully crafted song, "Someday, Somehow". It rounds off this album with so much soul. The perfect closing number to leave us inspired, happy, relaxed, and ready to take on the hard parts of life.
Setting Out for the Sun feels like an old friendship, easy to be with, safe, yet deeply thought-provoking. Anyone who has had the privilege of experiencing Claire Wright's incredible debut album has found a gem and a go-to playlist for all future parties.
Artist Links: Website | Instagram | Facebook | YouTube