And…that's a wrap on Ballyhoo!'s 2023 summer tour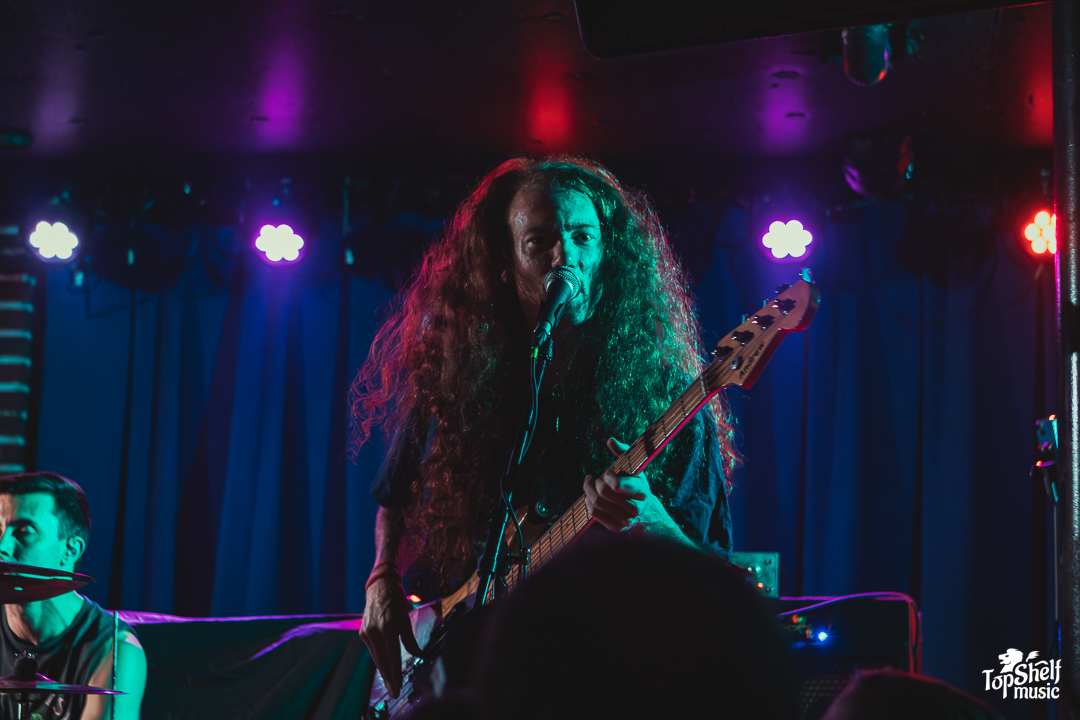 I am going to let you in on a very obvious, and not-so-secret theory of mine. I am convinced that no matter how big a band gets, no matter how many festivals they play or how many shows they sell out, there will always be a calling to go back and play those small, worn, intimate, basement-level venues that hold 150 people max. These types of venues conjure up an energy level that can be unmatched, and it helps artists remember where they came from, back when they had only about 150 fans total, let alone packing out a venue with a line waiting to get in.
Few of these venues elicit that level of energy like The Duck Room in St. Louis, where reggae powerhouse Ballyhoo! showed up on a Sunday and rocked the place to the ground!
It was July 16th and with fans ready to end their weekend on a high note (pun intended), reggae-rockers The Harbor Boys from Pasadena, Maryland, kicked the night off with a full onslaught of their college vibe, party music with a reggae twist. Bass-heavy rhythms and hip-hop-styled lyrics led the way for this band, with frontman Cody Woolsoncroft and bass player Andrew "Gingy" Hall infusing their high energy into every second that the band was on stage, adding to their rapidly growing reputation of being one of the most exciting new acts in the genre.
Next on stage was Tunnel Vision, a Cali band exuding Cali vibes. Entirely influenced by the idyllic beach town they grew up in, San Clemente, Tunnel Vision blended ska/rock/reggae/punk together smoothly. They go from one side of the playlist to the other, ranging from full-on No Doubt-style ska back to that distinct reggae sound we all know and love. Brazilian drummer, Vitor Vidaut, must have been feeling that love a little too strongly, as he ended up kicking a hole in the skin of his kick drum. Luckily, The Harbor Boys were ready in the wings, swapping out the drum mid-song without missing a beat!
True musicianship and true camaraderie. 
The headliner of the night was none other than notorious Maryland beach rockers, Ballyhoo!, who was back in St. Louis on a tour of their own this time, promoting the band's upcoming ninth studio album, Shellshock, which will be released through Ineffable Records and available everywhere August 25th.
I mean, where do I even start? This night was amazing! The band killed it, but with a legend like Howi Spangler conducting the evening, how could they not? The venue was packed, but as I mentioned earlier, it still held on to that small, intimate setting, which is always awesome. That venue is so small; the people back at the bar could see the sweat slinding down Howi's brow. The vibrancy and enthusiasm of the crowd without a doubt fed into the band's performance, resulting in a concert for the ages. Ballyhoo! played so many old-school hits with long time fans belting out the lyrics alongside the boys! They also hit the crowd with a couple of brand new tracks, like "Drunk Texter ft. HIRIE" and "Clip My Wings". With summer halfway through, I'm telling you, be sure to grab your tickets now for the remaining dates of Ballyhoo!'s summer tour with special guests Tunnel Vision and The Harbor Boys before they're gone; you won't want to miss this show!