Reggae Rise Up Florida 2019: Day Two
Around Day Two
Summer Survivors
Summer Survivors
Summer Survivors
Around Day Two
Arise Roots
Around Day Two
Around Day Two
The Movement
The Movement
The Movement
The Movement
The Movement
Around Day Two
Around Day Two
Around Day Two
HIRIE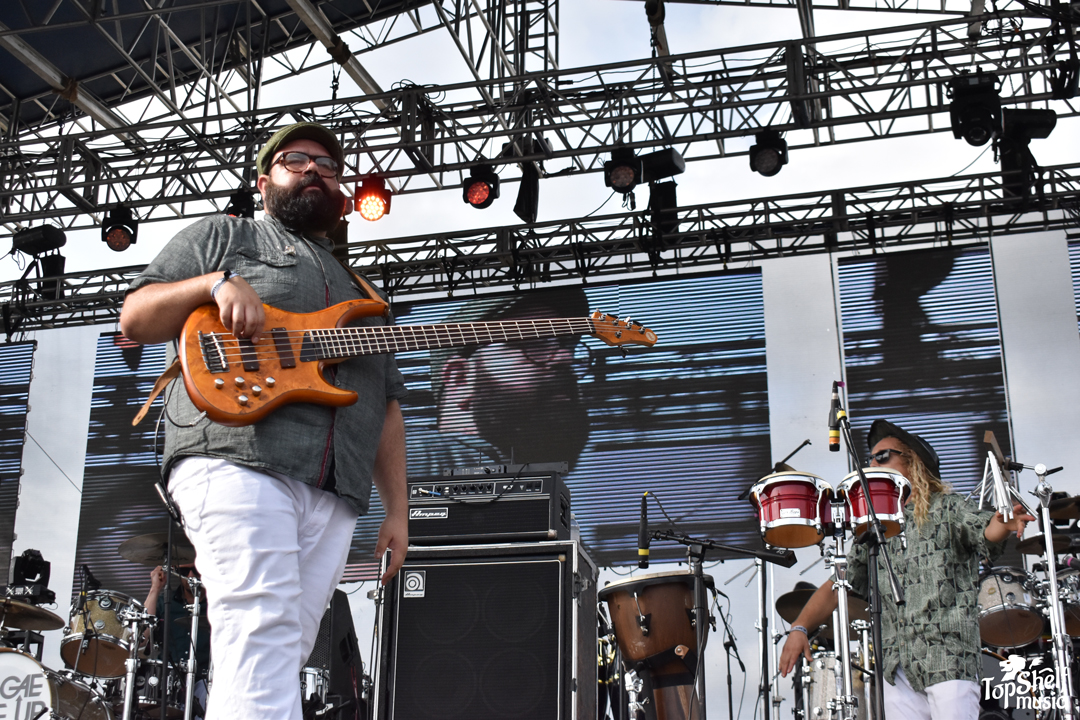 HIRIE
HIRIE
HIRIE
HIRIE
HIRIE
HIRIE
Around Day Two
Around Day Two
Method Man & Redman
Method Man & Redman
Slightly Stoopid
Slightly Stoopid
Slightly Stoopid w/ Don Carlos
Slightly Stoopid
Artikal Sound System started Reggae Rise Up Florida Day Two Saturday, March 16th. They had the most vibrantly colorful, artistic energy and were full of intrigue. The tribe has a very distinct look, sound and approach. Next up on the same SMKFLWR stage was Serenation was serving up some sauce. The Florida natives were far from headliners, but you couldn't tell between the band's stage presence, energy and crowd interaction The crowd enjoyed backflips off an eight-foot onstage amp and crowd surfing from one side of the stage straight across to the other. You mustn't forget their faithful fans who showed up to support them fiercely. First performance of Day Two on the main Rise Up Stage was Sarasota natives, Summer Survivors, who served up an addictive and crowd-pleasing set with a new lineup. Best yet, if I might add. Catch all three of these Florida local bands at one of the many shows they play weekly!
Day Two was a a complete success and we still had one more to go!
Through The Roots out of San Diego brought the sunny Cali vibes back to the SMKFLWR stage next. I hadn't seen them in a year and, with a few tweaks, they sounded better than ever. HIRIE hit the Rise Up Stage like a hurricane. She came with intention, honesty and raw personal experience. Queen HIRIE, otherwise known as Patricia Jetton, is the frontwoman of an all-guy group. The music men who have her back are some of the best musicians alive. Just my opinion, but I'm sure some of you would agree.
Up next, fan favorites The Movement threw everything they at the vast assembled crowd. This performance was one for the books. Some old songs, some new songs, but always incredible. Back at the SMKFLWR stage, J Boog and his crazy talented band entered out to a maxed out crowd. All in attendance were fully ready to sing along and sway with the band's island vibrations. Ziggy Marley set the tone for the remainder of the night, as the sky went from golden to navy blue. Method Man & Redman were last up on the SMKFLWR stage for Day Two; myself and the crowd of a few thousand had our minds blown. The duo ran back and forth amping up the crowd with some savage energy. They smoked fatties that fans passed around, threw water all over the crowd and the camera clad photo pit — basically doing whatever they wanted. It was a blast. They made it a point to bring us back to 90's hip hop and did multiple Wu tributes, as well as an ODB tribute. Unforgettable duo to watch.
Last up, the one and only Slightly Stoopid hit the Rise Up Stage to a crowd that never ended. They played a set that had everything a Stoopid fan could ask for. It's not just the music these guys make; it's the connections they have with their fans, the amount of work the do with countless children's charities and the love they bring with them. I salute you Stoopid. Another long, yet completely worthwhile day ended with a friend walking me to the Airbnb. I barely made it up the three flights of stairs, with my legs feeling anchored down from all the running around. I hit the pillows and was out in seconds. Day Two was a a complete success and we still had one more to go!
Photography by Jay Cohen