Reggae Rise Up – Las Vegas 2023: Day One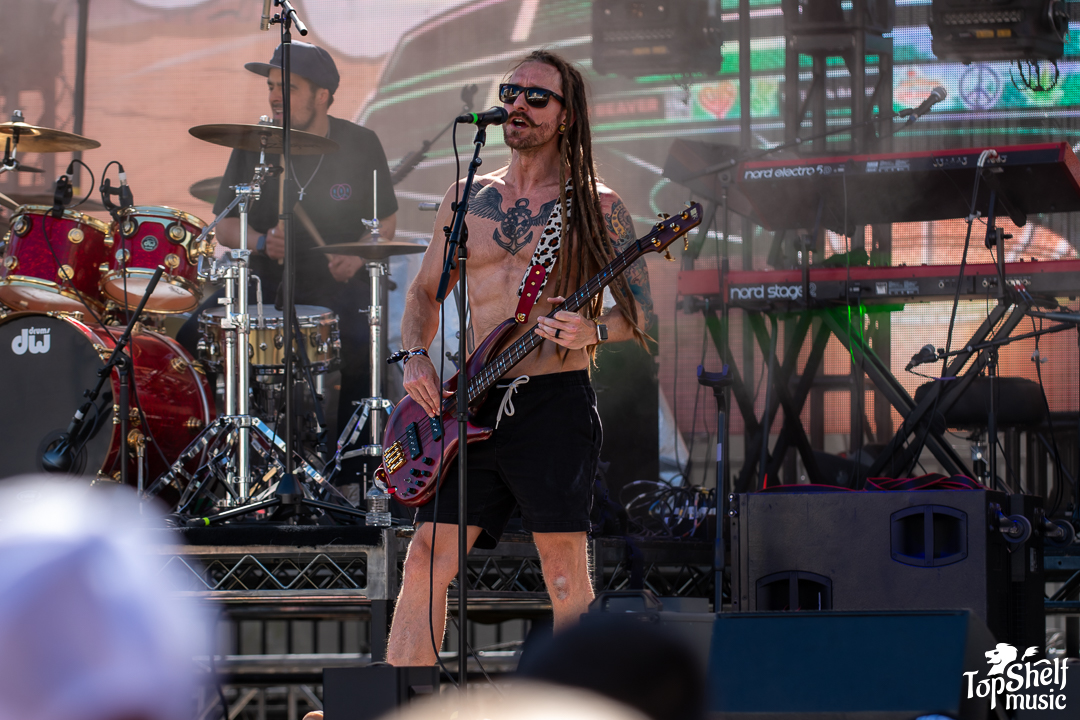 Reggae music lovers from across the nation converged on the Downtown Las Vegas Events Center on October 6, 2023, for the highly-anticipated Reggae Rise Up Las Vegas festival. The day kicked off under the desert sun with temperatures soaring to a sweltering 88 degrees, but the heat couldn't deter the passionate crowd eager to immerse themselves in the irie vibes of the reggae culture.
One of the festival's key attractions was the Vendor Village, a bustling marketplace featuring an array of mouthwatering food options from local food trucks and vendors. Whether you were a meat-eater or a dedicated vegan, there was something to satisfy every palate. In addition to culinary delights, festival-goers could indulge in retail therapy, with a wide selection of items on offer, including clothing, accessories, craft items, tech products, and more. Not to be missed were the festival and artist merchandise stalls, all conveniently located within the Vendor Village.
Reggae Rise Up Las Vegas isn't just about music; it's a celebration of art in all its forms.
Throughout the weekend, multiple visual artists worked their magic, painting vibrant murals that added a touch of creativity and color to the event, reflecting the soulful essence of reggae culture.
The festival featured two stages, each offering a diverse lineup of reggae and related genres. The Vibe Stage, the smaller of the two, kicked off the musical extravaganza with a spectacular performance by Sons of Paradise. The stage then continued to host an impressive roster of artists, including Tomorrows Bad Seeds, Kyle Smith, Artikal Sound System, Little Stranger, DENM, Fortunate Youth, and culminated with a legendary performance by Cypress Hill.
Meanwhile, the Rise Up Stage, the main attraction, had its own share of reggae royalty. Audic Empire, The Wide Eyed Kids, Kash'd Out, Tropidelic, Landon McNamara, Common Kings, Iration, and the headliner Slightly Stoopid ensured that the reggae vibes flowed without interruption, keeping the crowd moving and grooving well into the night.
The Day 1 performances at Reggae Rise Up Las Vegas brought forth a rich tapestry of reggae and related music, catering to the diverse tastes of the festival-goers. From the captivating sounds of Artikal Sound System to the electrifying energy of Cypress Hill and the soulful rhythms of Slightly Stoopid, every artist delivered a memorable performance that left the crowd yearning for more —
and lucky for the crowd there was still two full days of awesomeness ahead!
As the sun dipped below the Las Vegas skyline, the festival's inaugural day concluded, leaving attendees with unforgettable memories and eager anticipation for what Day 2 would bring. Reggae Rise Up Las Vegas had successfully set the stage for a weekend of musical magic, unity, and irie vibes, proving once again that reggae remains a powerful force in the world of live music and cultural celebration.