Surf City Blitz 2018: Day Two
Around Day Two
Second Rate Kings
Second Rate Kings
Second Rate Kings
Second Rate Kings
Around Day Two
Around Day Two
Aaron Lee Tasjan
Aaron Lee Tasjan
Aaron Lee Tasjan
Aaron Lee Tasjan
Aaron Lee Tasjan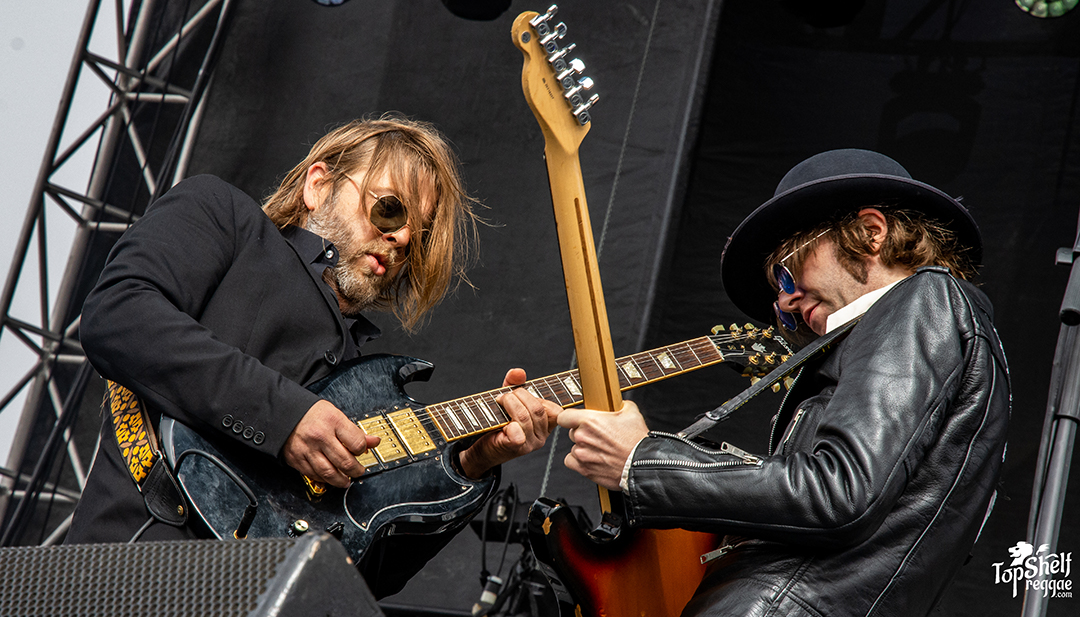 Aaron Lee Tasjan
Second Rate Kings
Aaron Lee Tasjan
Around Day Two
Around Day Two
The Wrecks
The Wrecks
The Wrecks
The Wrecks
The Wrecks
The Wrecks
The Wrecks
Around Day Two
Around Day Two
Around Day Two
The Interrupters
The Interrupters
The Interrupters
The Interrupters
The Interrupters
The Interrupters
The Interrupters
The Interrupters
The Interrupters
Around Day Two
Around Day Two
Black Rebel Motorcycle Club
Black Rebel Motorcycle Club
Black Rebel Motorcycle Club
Black Rebel Motorcycle Club
Black Rebel Motorcycle Club
Around Day Two
Around Day Two
Bad Religion
Bad Religion
Bad Religion
Bad Religion
Bad Religion
Bad Religion
Bad Religion
Bad Religion
Around Day Two
Around Day Two
Rancid
Rancid
Rancid
Rancid
Rancid
Around Day Two
Social Distortion
Social Distortion
Social Distortion
Social Distortion
Social Distortion
Social Distortion
Having one stage for a festival is awesome! This was the case at Surf City Blitz Day Two in Huntington Beach, with a lineup so incredible that it would have been a shame to miss part of a set running between stages trying to catch some of your favorites bands. Thus, one stage to enjoy every song of this legendary lineup. In between, festivalgoers could watch the Moto Beach Classic. It was pretty amazing to watch the guys and girls fly through this tiny track and cut the turns. Of course, there were a few pile-ups, but I didn't see anyone get hurt, just having fun tearing up the track. There was plenty of time to grab another beer, a Rockstar, chill for a bit, meet some new people. There was also plenty to see and do during the whole festival! The band merchandise selection was awesome. Knowing how much I love Bad Religion, my friend surprised me with a badass BR tank top to go with my BR sweatshirt.
With such a successful debut, hopefully we see Surf City Blitz again next year!
Saturday was packed, but Sunday seemed even more packed with fans, but not a 'claustrophobic' packed. There was still room for kids playing in the sand, mosh pits and people camped out in the chairs just chillin'. The VIP upgrade is definitely something to look into for next time: it was a perfect set up of chairs and belly bars, where you could eat, set your beer down and still see the show.
The day started with Second Rate Kings and Aaron Lee Tasjan, both setting a hyped mood for the day. The Wrecks and The Interrupters exploded onto the stage after that, followed by Black Rebel Motorcycle Club. Bad Religion played about an hour; I always love to hear a crowd cuss in unison. One of my personal favorite songs "Fuck You" echoed through the whole crowd and everyone's middle fingers in the air was a beautiful sight. Rancid and Social Distortion are two iconic punk bands – a perfect way to close out the debut of Surf City Blitz!
A portion of the proceeds from Surf City Blitz will be donated to the Junior Lifeguard Program and the Living Dream Foundation. With such a successful debut, hopefully we see Surf City Blitz again next year!
Recap by Heather Vandemark
Photography by Sean McCracken