WORLD VIDEO PREMIERE: The Sweet Things "Ya Know I Don't Mind"
The story continues! The much-anticipated next installment of The Sweet Things' antics are captured in this world premiere of "Ya Know I Don't Mind". The single, out on all digital outlets as of May 2nd via Wendigo Productions NYC/Spaghetty Town Records, is the second taste off the band's forthcoming Brown Leather album — the first being the title track, released early this month. In case you missed it, "Brown Leather" fuses country twang with a rock and roll attitude, heightened in the track's accompanying visualizer by Video Rahim. The band walks into a bar. The bar starts brawling.
The boys are caught in a sticky situation — to be continued.
At least, that was until today! Will The Sweet Things get out alive from these femme fatales on rollerskates? Find out by watching the video above! One thing is for sure, more than a little clean up is needed over at Chip's Bar and Grill in Winder, Georgia. Or… maybe not?!
"If our music video for the song 'Brown Leather' is the aspirational dreamworld we want to live in, this music video for 'Ya Know I Don't Mind' is the sobering dose of reality you sometimes get when you wake up," shares lead vocalist and rhythm guitarist Dave Tierney. Tierney, alongside bassist Sam Hariss, guitarist Tobin Dale and drummer Hector Lopez, does a wonderful job keeping their audiences on their toes! Enjoy all-new the visualizer above and make sure to follow The Sweet Things via the links below for more quirky yet rockin' entertainment.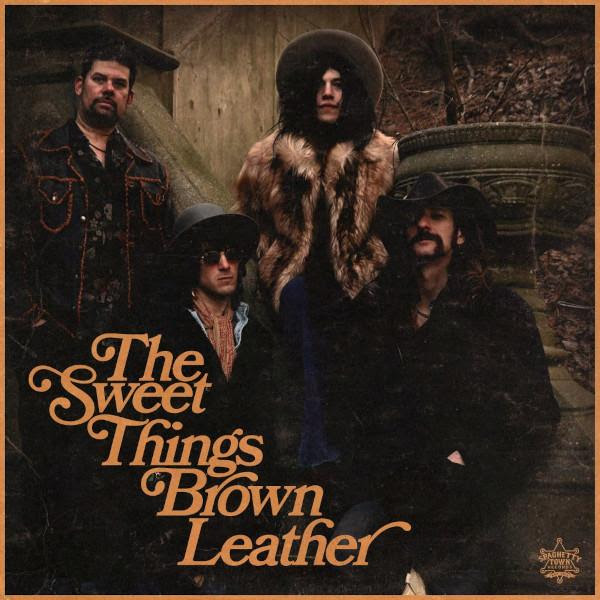 Pre-order or pre-save 'Brown Leather' album:
PRE-ORDER ► iTunes
PRE-SAVE ► Spotify | YouTube | Soundcloud | Deezer | Tidal